One of the most exciting product launches for me isn't from a brand you find on the high street, but from a small business. Glow is known to their customers as being a wax melt vendor. Their range of home fragrance products has increased over the last few years. But recently they've ventured into creating and selling bath, body and fragrance products. I was gifted various items from their new collection, including Madame Coco Rollerball Perfume. This retails for £4.50.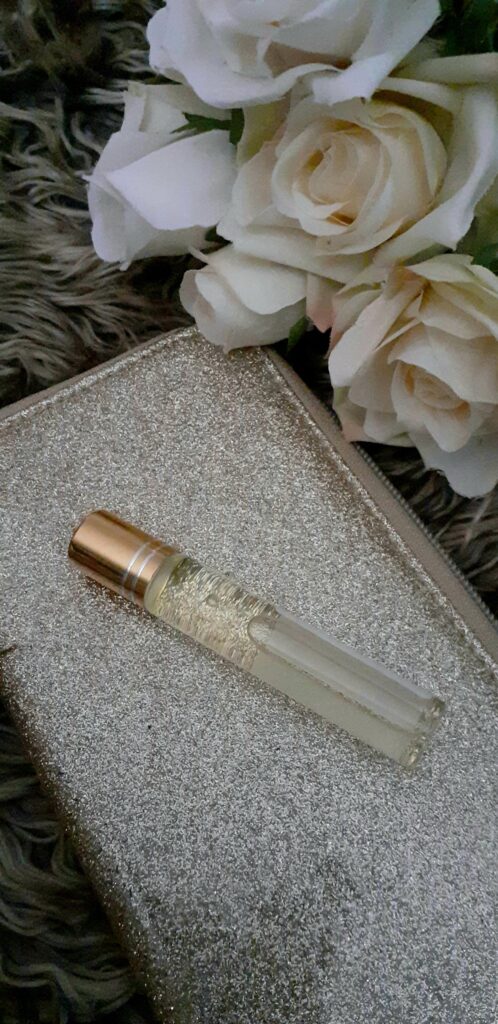 Packaging
Madame Coco comes in a a typical shaped rollerball vial. It's made from clear glass and has a screw top lid which covers the metal roller ball that releases the fragrance. Perfect size to keep in your pocket, bag and easily transportable.
Fragrance
This smells to me like a classic, sophisticated fine fragrance. It's feminine, floral based (I suspect mostly white florals) with a hint of something a little stronger floral wise, possibly rose. It's quite clean in scent with a delicate citrus to it and slight woodiness to it as well.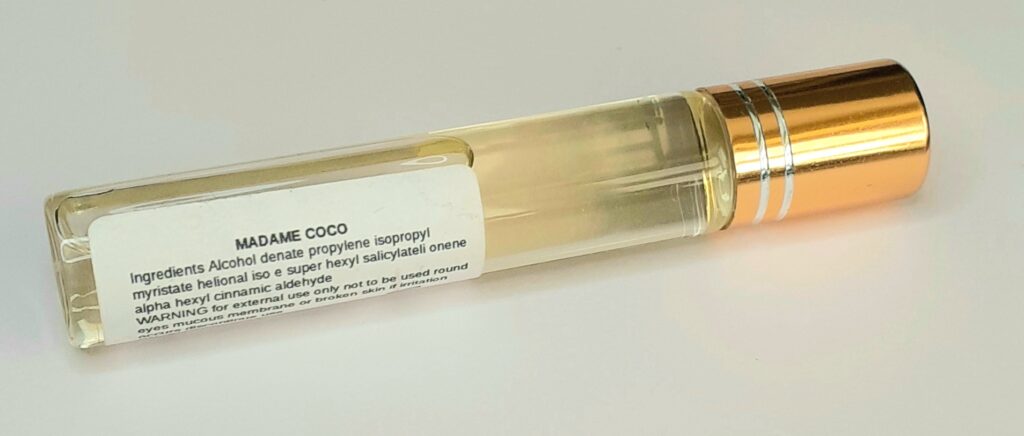 Is this a dupe?
I'm guessing it's 'inspired' by Chanel's Coco Mademoiselle. I've never owned this fragrance or smelt it recently. So how accurate as a dupe this is I can't say, but it's definitely a great and affordable alternative.
On the skin
When I apply this, what I like is this perfume is actually quite moisturising. I didn't expect it to go onto my skin almost oil like but it does without a greasy or oily feel to it. When it's rubbed between my wrists, it leaves no obvious residue but somehow feels as if something is on this area and doesn't dry it out.
Strength & Longevity
This is medium in strength. There's only so much perfume you can apply onto the wrists or the neck. So the strength can only remain the same (if reapplied) or naturally becomes less. When I use this I can smell it clearly, but not in the same way a mist or a sprayed fragrance would hit. Longevity is good. I've used this and I've found it's still on my skin a good number of hours later without reapplying but lesser in strength which is expected.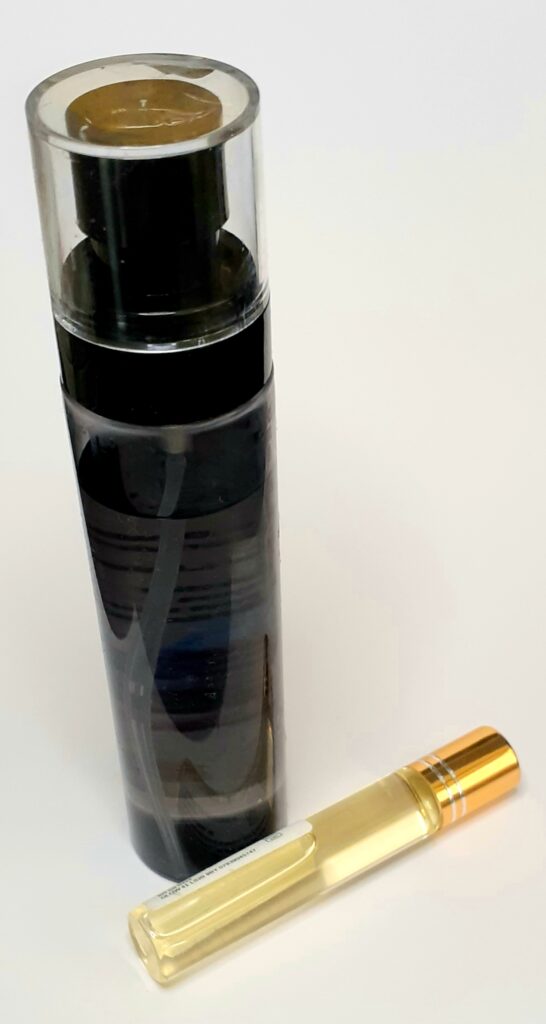 Recommended?
A rollerball perfume wouldn't be my first choice of fragrance delivery and not something I would gravitate to. I'm a spray kind of girl. What I've noticed with Madame Coco Rollerball Perfume is it's a very personal way of using fragrance because you're literally applying it for yourself, which I like. It smells amazing, great quality, easy to use and keep around and is brilliantly priced. What a lovely gift idea this would be for someone who loves fragrance! Or a great introduction to fragrance for someone just getting into it. I'm won over and would happily purchase this for myself and for others. This is totally a product that's on my recommended list!
Other fragrances are available on the website are La Vie EST Belle, Baccarat Rouge, Perfect, Olympea and Lost Cherry. The majority of these are inspired by well known designer fragrances but at a fraction of the cost of the original fragrances. Who said luxury wasn't affordable?