If you open my bag at any time of day, you will find the same items living in it. One of which is some form of fragrance, normally a body mist/spray. I carry one around with me so if and when I need to freshen up I can. One body spray which has been added to my collection recently is Tu Est Belle by Designer Fragrances. Bought from Home Bargains for 99p for 100ml.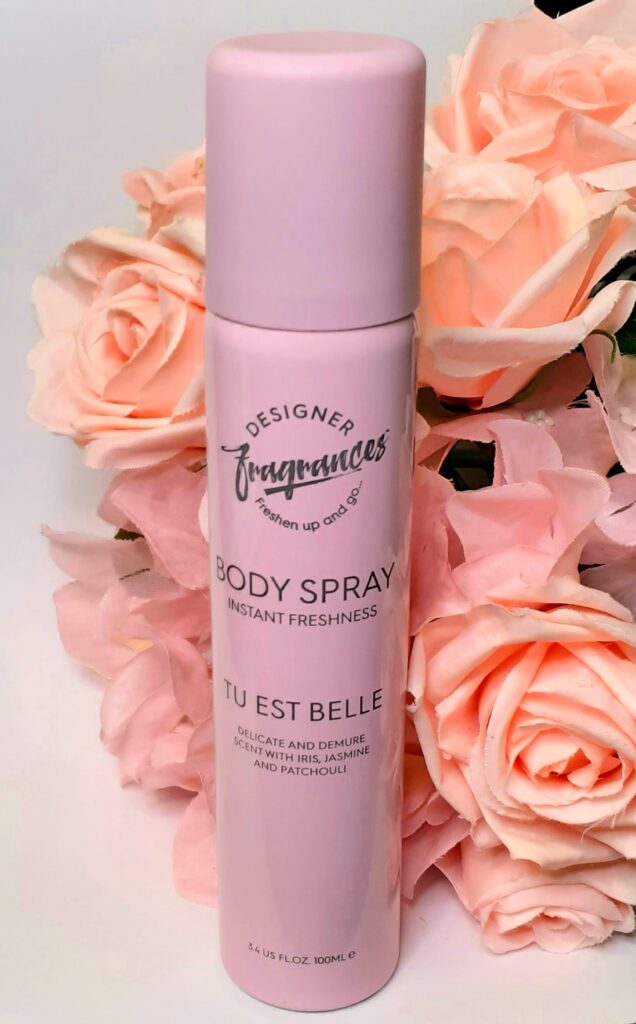 Why did I buy this?
I've bought and used other Designer Fragrances body sprays and enjoyed using them. This particular fragrance I hadn't used before and I wanted to try it. Also the fact it was so affordable meant it was an easy, guilt free purchase to make which is a rare thing these days.
Is this a dupe?
The women and men's body sprays are meant to resemble well know designer fragrances. I think this is inspired by Lancôme's La Vie Est Belle. I can't confirm or deny if this is the case as I haven't smelt it.
Packaging
What I like about how Designer Fragrances package their body sprays is the fact they are all simple in look but individual, with each one standing out. All come in a typical aerosol type can, tall, quite thin and they are all coloured differently. Tu Est Belle is a pretty pale shade of purple/pink.
Fragrance
Tu Est Belle is a feminine and pretty scent. To my nose it's made up of white florals, a little vanilla, and a touch of something musk like. Sweet, charming, youthful but very classic in how it smells.
Strength & Longevity
When I first apply this body mist, I would say this is a medium. It's quite a punchy scent. If I spray this on myself for too long it does become a much stronger scent and a little overpowering, but that's what I want! I apply this before I got to work and I want it to last for the duration of my time there. Longevity is fair. It does fade strength wise but not too quickly, the same as any other body spray. And that's why it's great this is the price it is so there's no need to be sparing with it. A point to note is I never apply products like this to my skin but only on my clothes.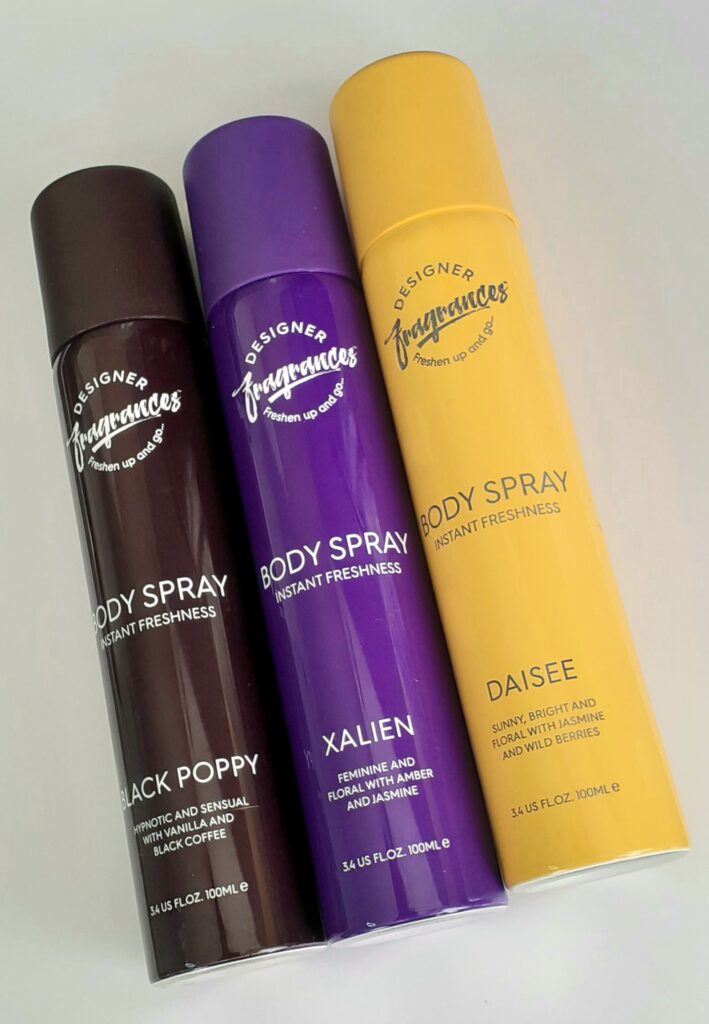 Recommended?
Oh yesss! This is a beautiful scent. It's not a trendy fragrance or an old fashioned one. Tu Est Belle isn't targeted at any particular age. It's not for day time or night time use. This fragrance is for anyone, anytime and would smell just as good now as it would in 10 years time because it won't date. For 99p this is brilliant value and a great buy if you can pick one up.