There's a reason subscription boxes are popular. They give customers the chance to try out new products or a combination of products they may never put together themselves. That's why I've enjoyed Glow's subscription boxes over the last couple of years. March 2023 box was a little different to their previous ones (usually wax melt based). This month's showcased their new bath, body and fragrance range recently launched on their website. And guess who couldn't resist buying it? For the cost of £22.00 including postage and packaging, what did I get?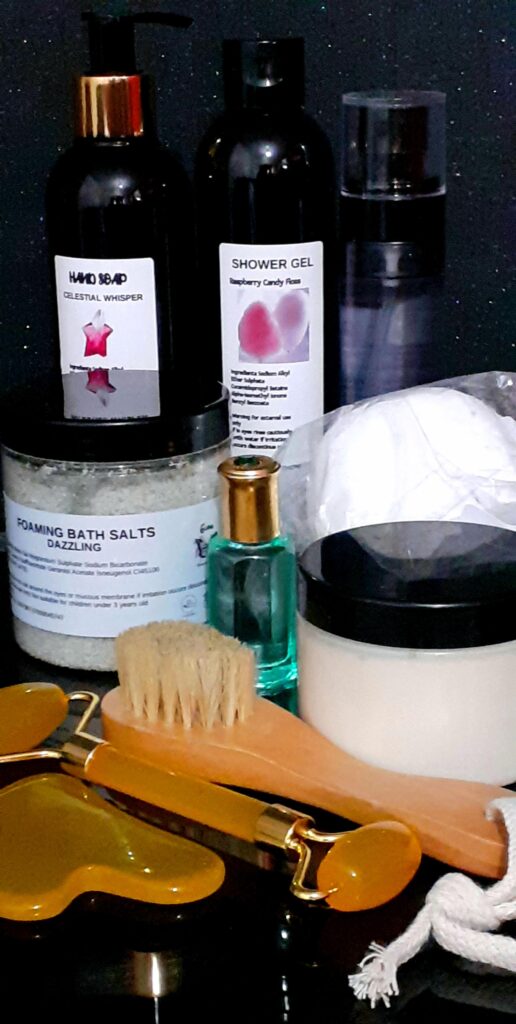 What was included?
Celestial Whisper Hand Soap 250g
Raspberry Candy Floss Shower Gel 250g
Madame Body Mist 75g
Musk Silhouette Eau de Parfum 15ml
Dazzling Foaming Bath Salts 260g
Raspberry Candyfloss Body Butter 120g
Tropical Paradise Coco Bath Bomb
Face brush
Gua sha facial smoother
Jade facial roller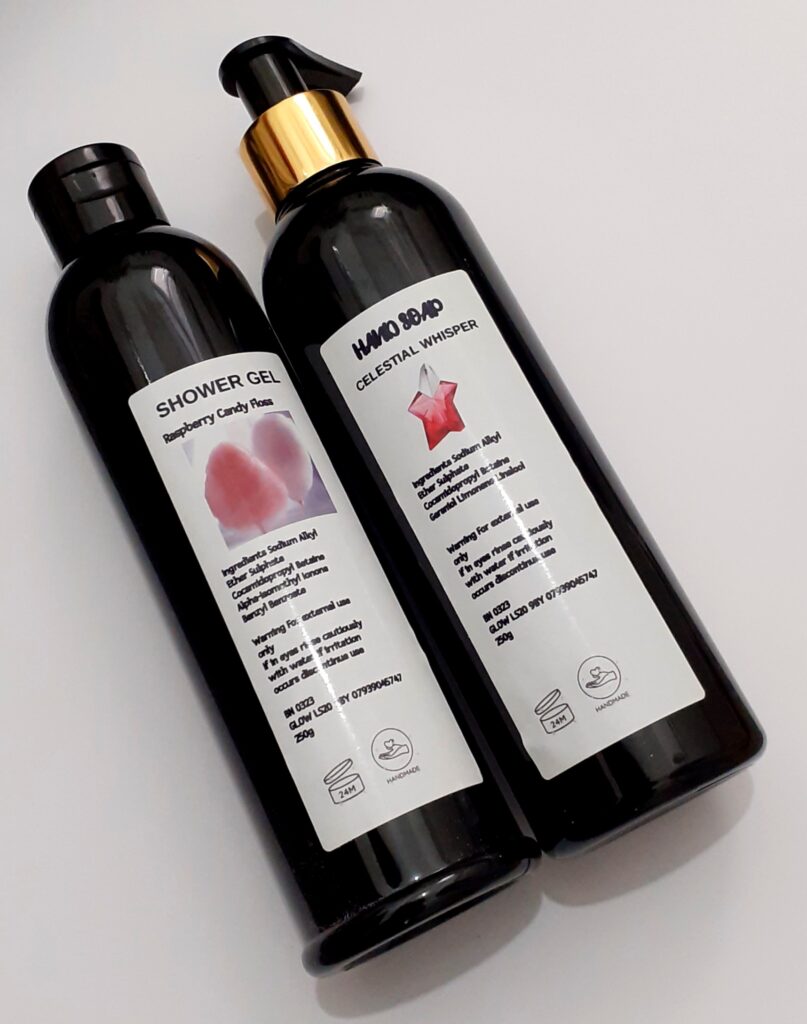 First impression
As I was ripping open my parcel when it arrived, my first thought was there was ALOT of products in this! A great (and thoughtful) mix of products for the bath, body and even the face. Some of these products would be used everyday (shower gel, hand soap and body mist) and some to help relax and pamper, so more as a treat (bath salts, bath bomb, body butter and eau de parfum etc).
Sizes
Sizing is generous with each product. These are not sample sizes but full sized products! Weeks worth of use from Celestial Hand Soap and Raspberry Candy Floss Shower Gel. Up to 4 baths from Dazzling Foaming Bath Salts. Raspberry Candy Floss Body Butter contains many, many applications and Madame Body Mist and Musk Eau de Parfum lots of product to use if and when needed.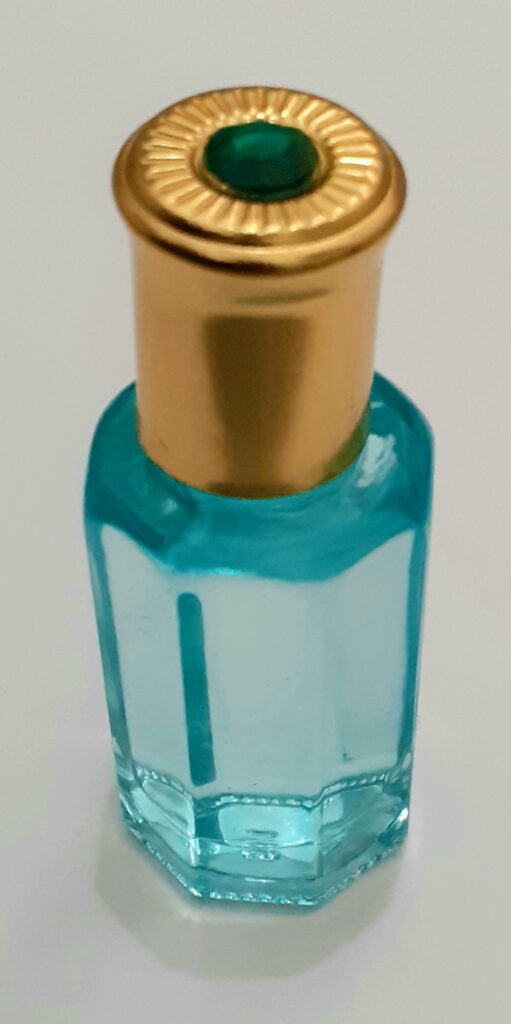 Packaging
All of these items have functional packaging to them. They aren't fancy but simple in a good and practical way. I really like how the bottles are black which makes them stand out. And the tubs being clear means you can see the product inside.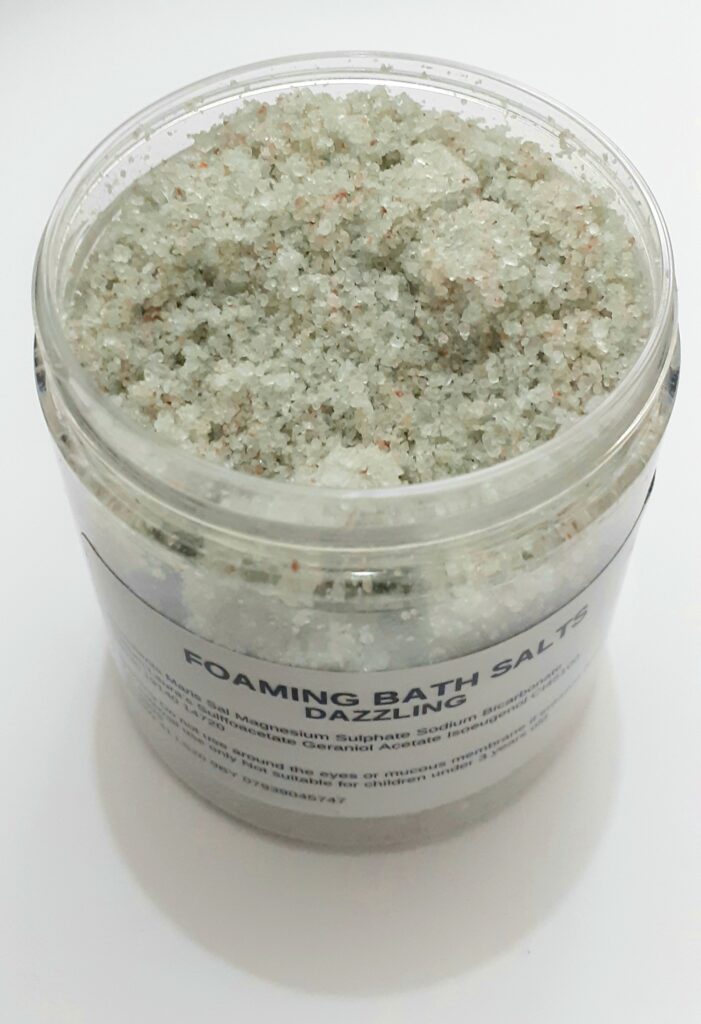 Fragrances
I've had a cheeky sniff of all of these products and they smell fabulous! Most of these are all the types of fragrances I like anyway and these are scented beautifully, fragrant and obvious but not overpowering. I'm not 100% sure abut the foaming bath salts in Dazzling as it's quite left field for me. But of course I will give it a go before I pass judgement so watch this space!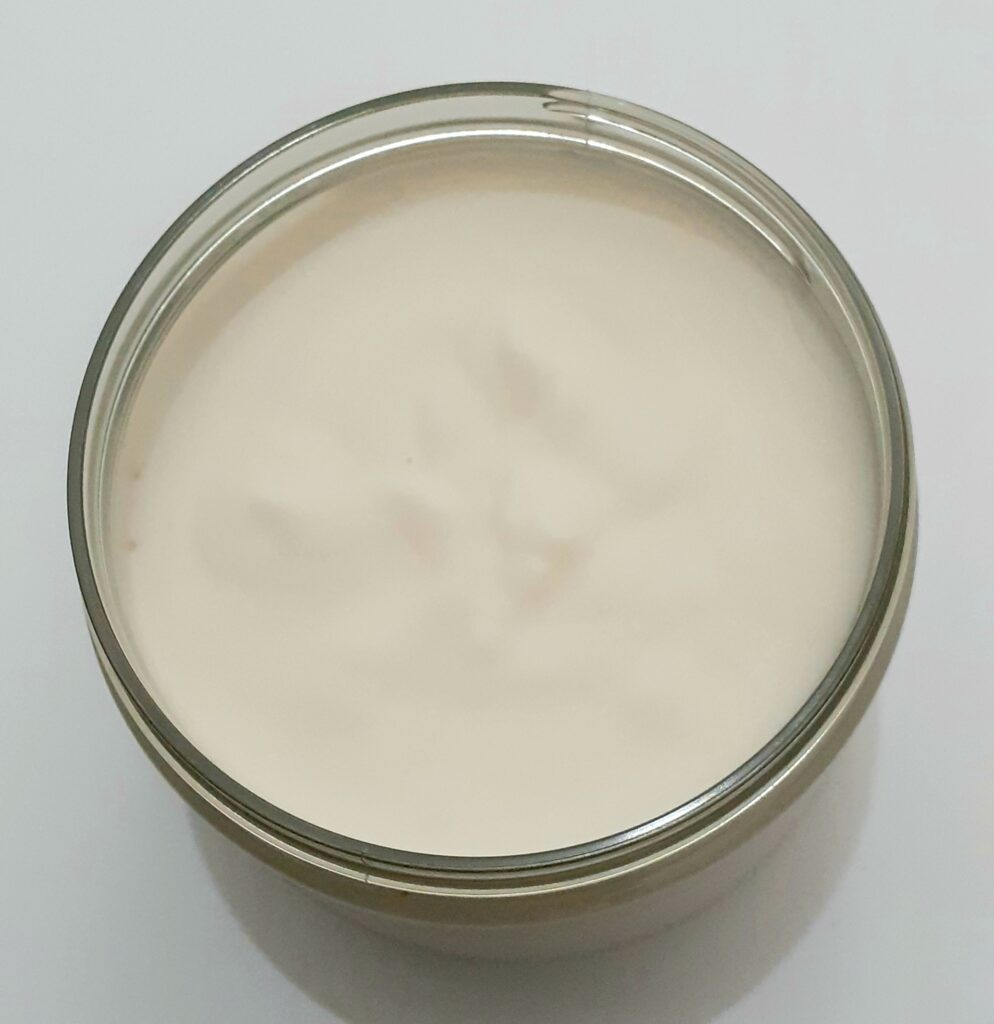 The extras!
The added facial tools were totally unexpected but equally welcomed. What a brilliant addition to this already overflowing box of goodies. So not only is the body treated by using the Glow bath and body products but now the face can be pampered too.
Recommended?
I can't recommend (or not) this box because it was limited in numbers for March's release. But what I can say is if a similar subscription box comes out like this in the future, then yes! These are practical but luxurious products, full sizes and will cover nearly all of your body care needs. I've already been lucky to try a few of these items previously but in different fragrances (*gifted*Pink Sugar Foaming Bath Salts and Amber & Lavender Body Butter) so I know what to expect. But I'm so excited to try the other products. This is what you call affordable luxury even on a budget!
Fancy grabbing any of these products from Glow? Visit their website here to purchase from their bath, shower, body and fragrance range.