Who doesn't love a designer fragrance? I understand why they are desirable, but the price point isn't appealing to me! So I love trying out fragrances that aren't well known, hopefully they smell nice AND be kind to my credit card. I purchased a few gift sets from Boots online ages ago including one that contained Momento's Salt On My Skin Eau de Toilette. The gift set was half price and cost me £15.00. On it's own it's £12.00 for 50ml.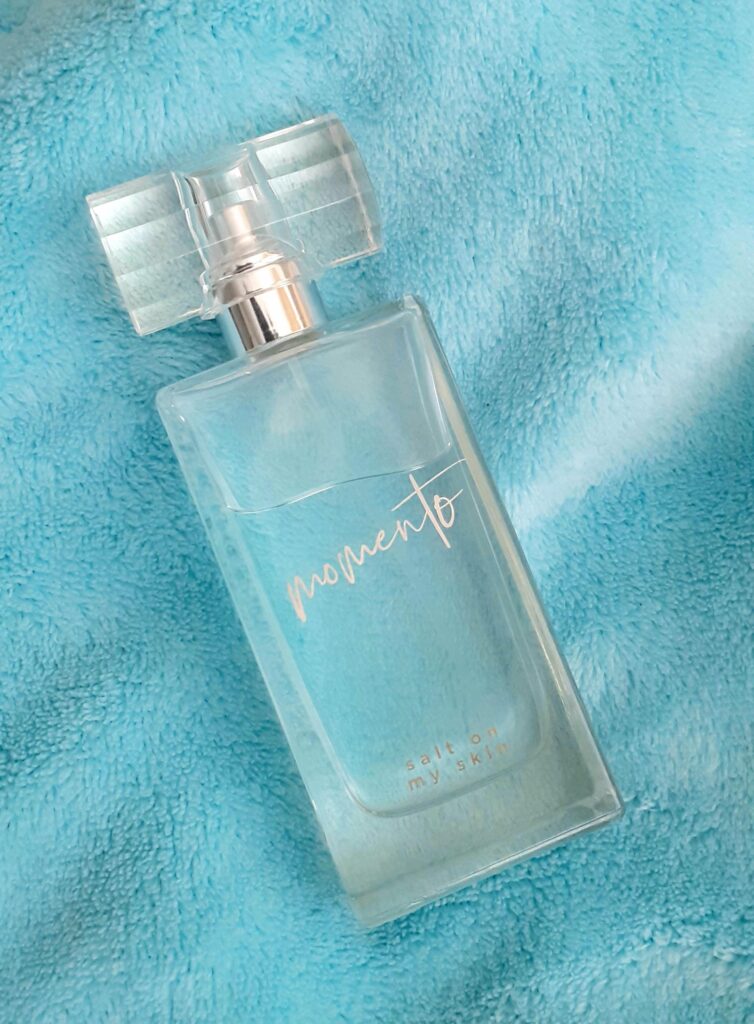 Why did I buy this?
I look at less known brands for a few reasons. I like scents that aren't instantly recognisable and not the norm scent wise and they are more affordable compared to designer fragrances. This is why I bought this, along with other sets, when Boots had an online sale.
Packaging
This fragrance comes in a clear, glass, rectangular bottle. The lid is small, cylinder shaped, but rather than it being smooth all around it's faceted. What I like about this is it's simplicity. You can't go wrong with a fragrance that's presented in a basic, simple and crisp way.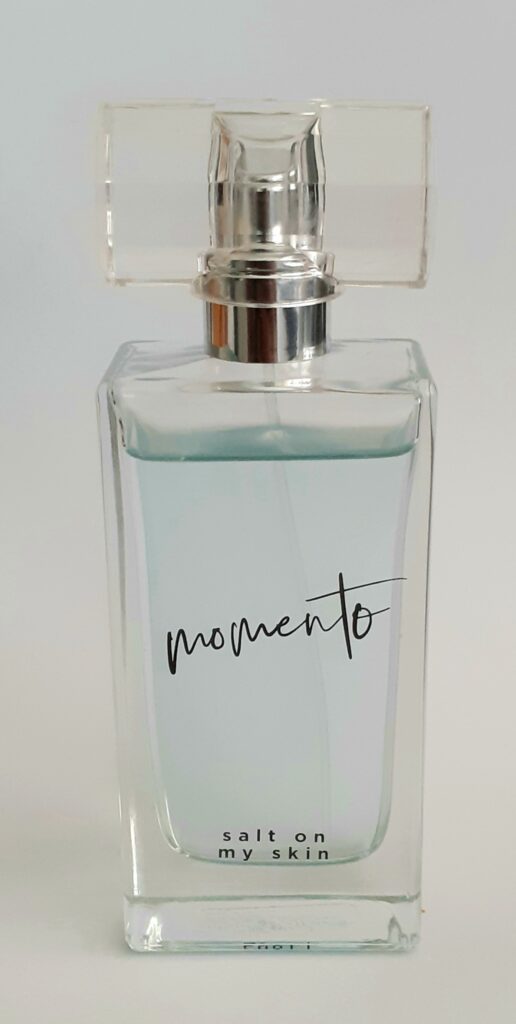 How Does This Smell?
When I first smelt this I immediately liked it! The best way I can describe this smells is it's a clean, fresh, floral with a touch of salt. The floral mixed in with delicate fruity undertones puts this into a pretty, feminine catchment.
Strength & Longevity
I apply this directly onto my uniform in the morning, and I never get the chance to reapply this during the day.This isn't strong, or at least not on me. I find this to be very soft in strength although lovely on the nose. This fragrance wasn't noticeable much as I wore it during the day. Longevity wise it's hard to comment on if the fragrance wasn't that noticeable in the first place! So for me, strength and longevity are quite low. How this behaves if on the skin I don't know unfortunately.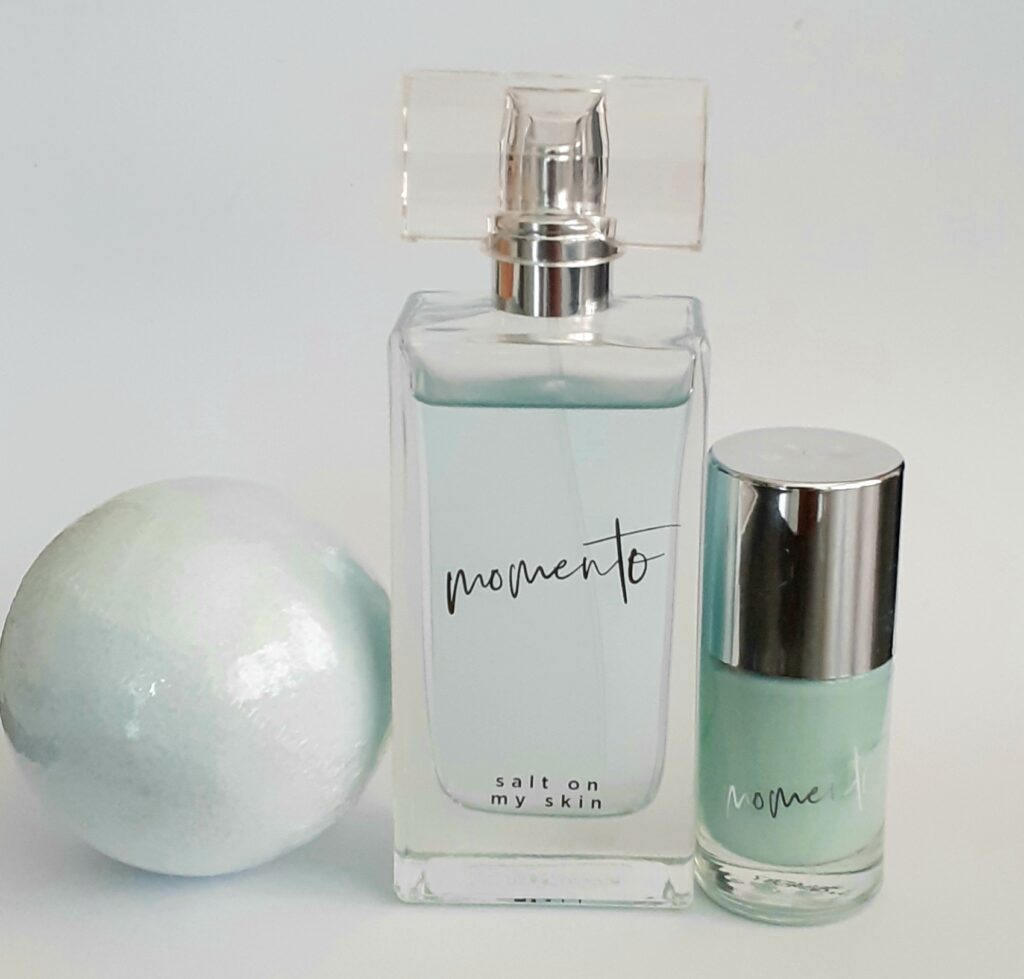 Recommended?
I wanted to LOVE this fragrance! The actual smell of this is great and slightly unusual, so stands out for me. Although some people love subtle fragrances strength wise this was just too soft for my nose and how I like my fragrances to be. I've layered this with other fragrances which has created some great scent combos, and worn this on it's own. But it just doesn't pack enough of a punch! Considering this is an EDT and not a body mist, I'm a little disappointed. So I wouldn't recommend this if you need your fragrance to be obvious. If you like the sound of how this smells try out their body mist as it's half the price of this so save yourself some money.