Let's talk wax melts. There is no doubt that fragrancing rooms and homes with wax melts is still incredibly popular. It is in my house that's for sure! I have been super good and not bought any so far in 2022, my last purchase of 2021 came from a wax vendor called Fragrantasia. Rather than it being one or two pieces that arrived, I paid for an open box. And for any wax melt lover that hasn't used this service before it's a game changer!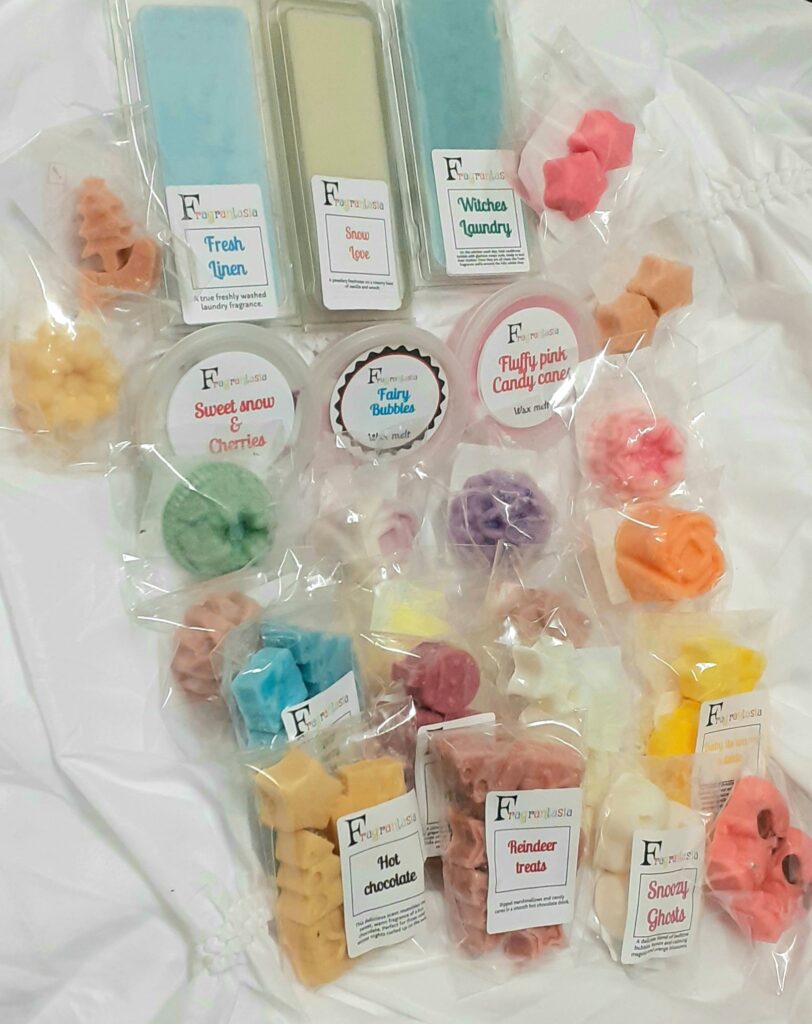 What's an Open Box?
An open box is quite a common thing with some small wax melt companies. You can order what you want and add to your order whenever you like. When you want the whole lot shipped to you, you pay for postage and your order is delivered. I might fancy 3 wax melts today so I order them. I then get paid in 2 weeks and I buy 4 more then. Oh, there's a sale on so I'm going to buy 10. And I've now decided that's all I want so I pay my p&p and get all 17 pieces posted to me. And THAT'S what I did with Fragrantasia. I bought bit by bit of what I fancied and then closed it when I was done.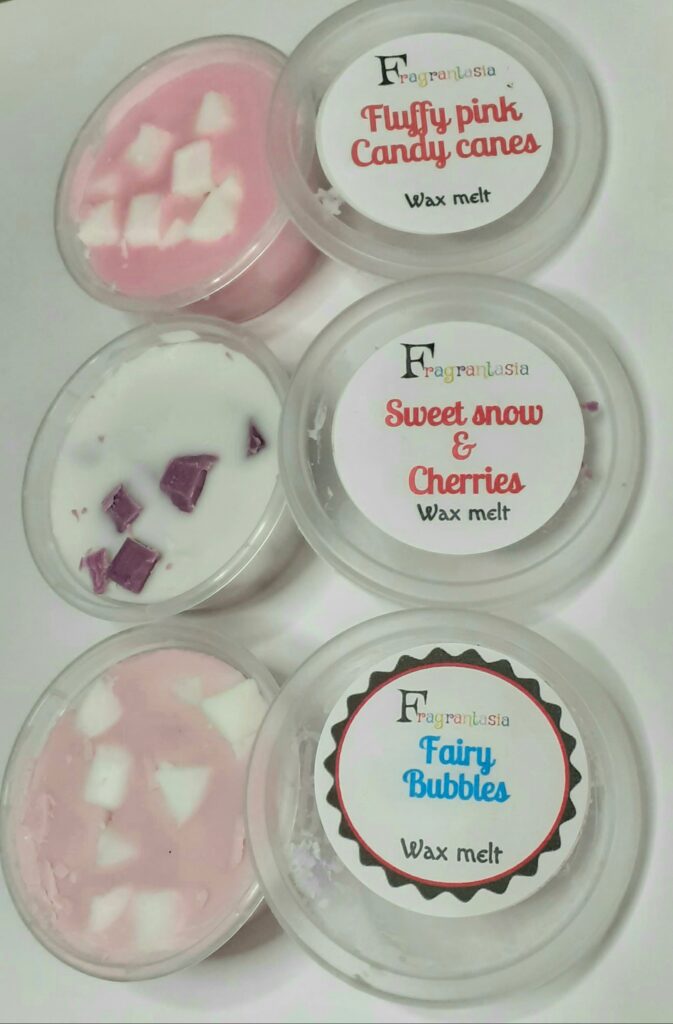 What did I get?
I got quite a few things over a number of months. Some were popped into Christmas presents but some I've kept for myself. My open box included Halloween inspired scents, everyday best seller waxes and Christmas ones too. Here are some of the scents included:
Halloween. Snoozy Ghosts. Werewolf. Witches Laundry.
Everyday scents. Fresh Linen. Patchouli Musk. Gold Orchid. Candy Hearts. Cake Batter Fudge.
Christmas scents. Silver Storm. Tinsel Town. Baby It's Warm Outside. Snow Love. Sweet Snow & Cherries. Fluffy Pink Candy Canes.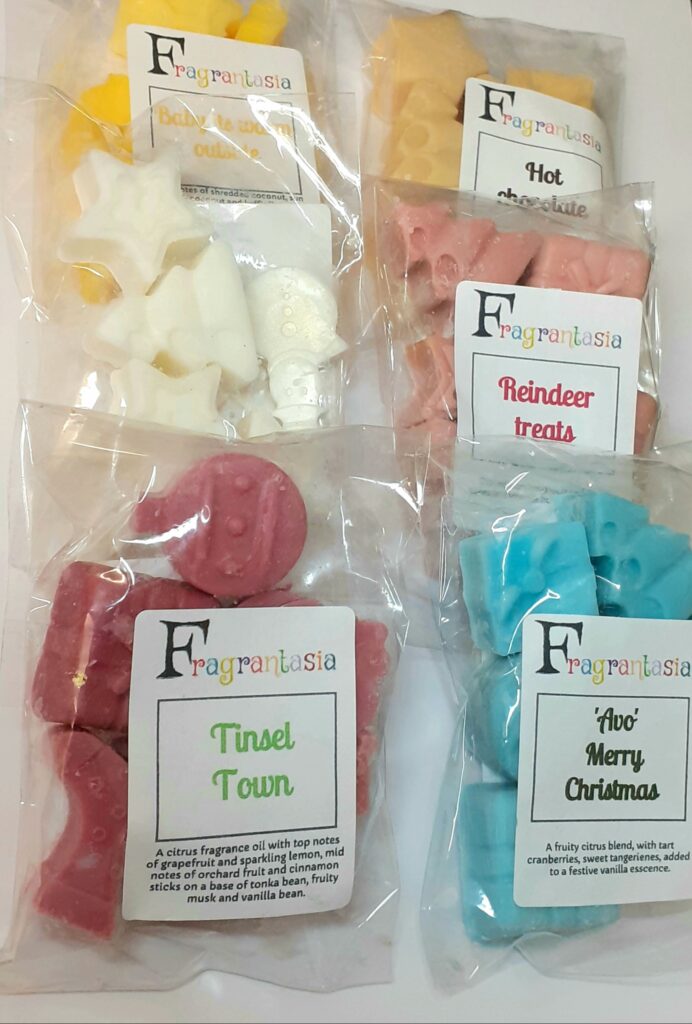 I took advantage of having an open box and I bought a range of different scents from different times of the year. Have I started melting these? Unfortunately not! I've been kept busy with my wax melt advent calendar from Fragrantasia so my wax warmers have been very busy since December! But I'm very excited to try all of these as they look and smell amazing (from their little packets).
So, if like me you love your wax and buy them from small businesses who specialise in making and/or selling them, find out if they do an open box. I've reviewed various wax melts from Fragrantasia and been more than happy with what I've tried so I highly recommend them. I'm so pleased to see them back after their Christmas break. Their website is up and running, with some fantastic blends and shapes ready to be melted in your wax warmer of choice.
So after browsing their website, what would YOU want to melt?