I'm a fragrance junkie. It doesn't matter whether it's a cheap body mist or an expensive perfume, I can appreciate them all as long as they smell good. But my credit card is happier when the fragrance of choice is more on the affordable side. That's why I have Smooch Vixen by So…? Eau de Parfum in my fragrance collection. I bought this when it was on sale and normally retails for £9.99 for 30ml.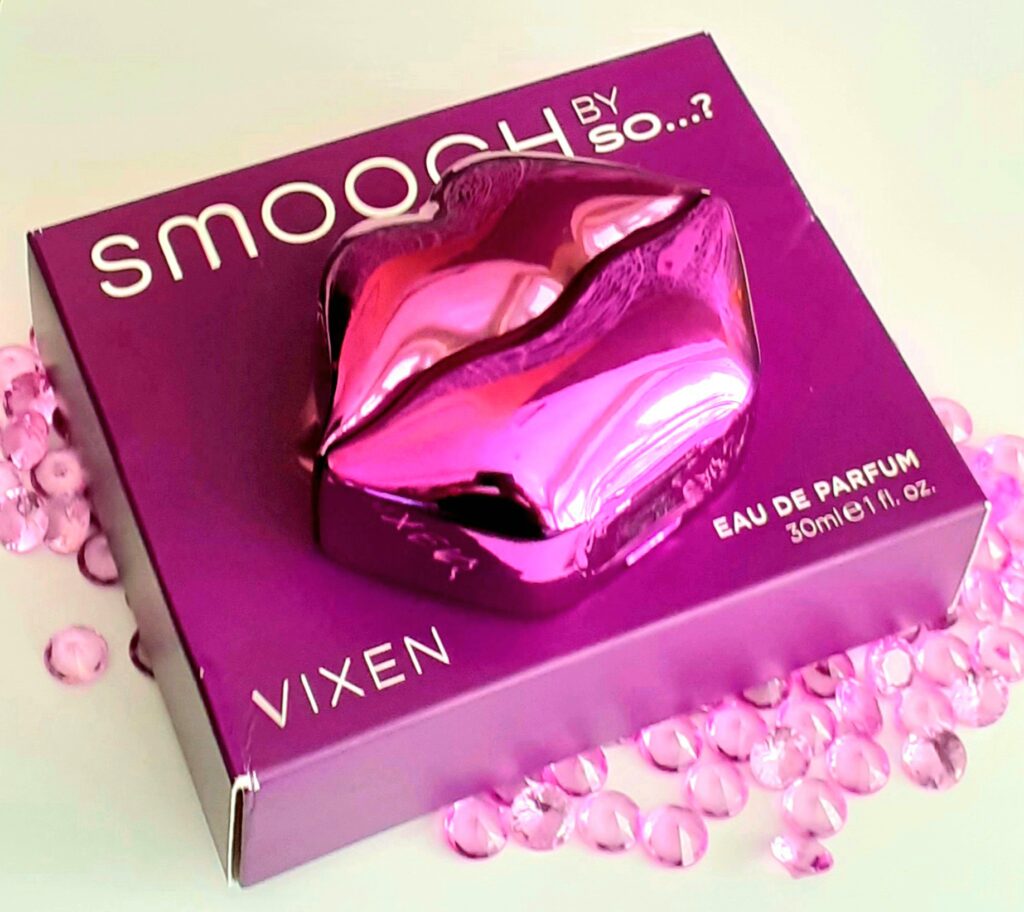 Why did I buy this?
So Fragrance's website had a sale and I was purchasing body mists for my daughter. They were all fun fragrances and budget friendly, perfect for an 11 year old. This caught my eye because of how it looked, the fact it was an actual perfume rather than body mist and the price was right so I bought it for myself!
Packaging
Smooch Vixen comes in a lip shaped spray bottle. The back and bottom is flat (it stands up), but the front is raised giving the look of a pair of lips from the front. Purple in colour, metallic in appearance which is very eye catching. The lid is the top lip which just lifts off and the fragrance dispenses in the usual spray top way. This comes in a purple box with a pair of lips on the front. This is very fun and doesn't take itself too seriously.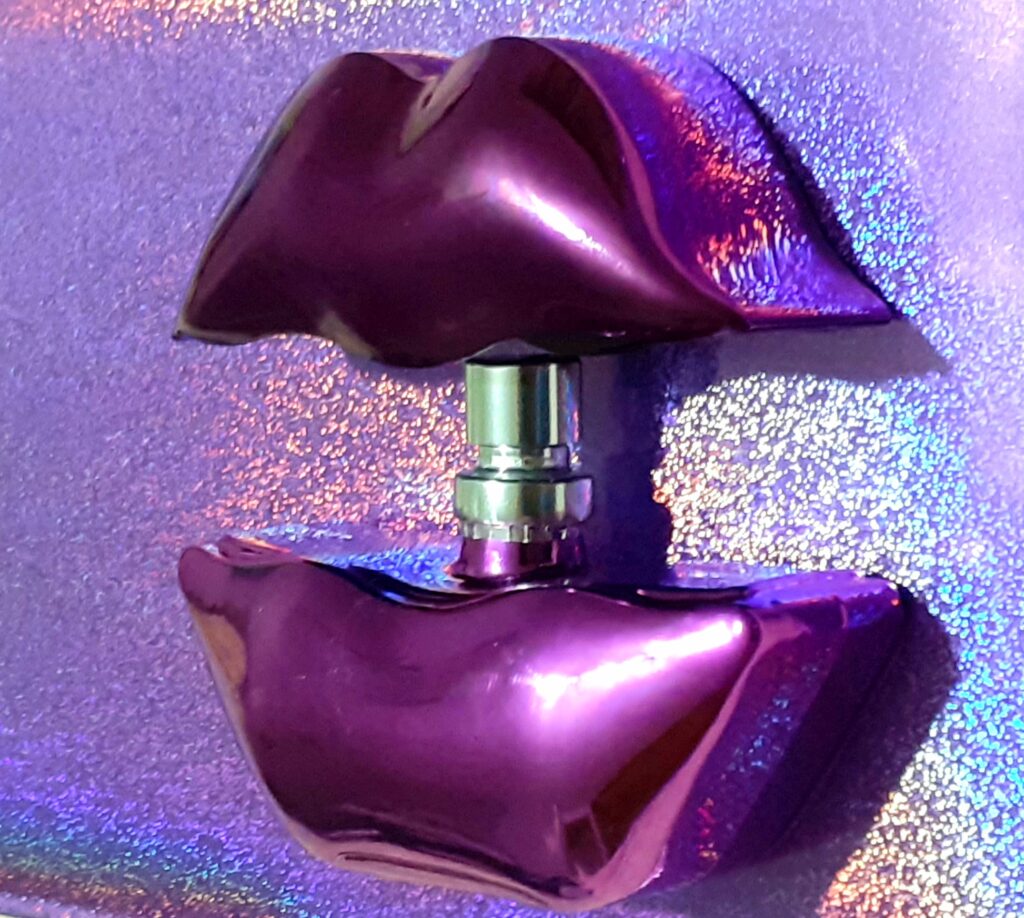 How does this smell?
This eau de parfum is a mix of blackcurrant, ginger, warm coffee, sweet toffee, liquorice, almond and tonka bean. When I smell this it's mainly fruity in a dark berry kind of way with an added bakery sweetness with musk. It's stunning!
Strength & Longevity
The strength of this fragrance is medium. When it's applied it's a very noticeable scent which is welcomed by me. Longevity is good. I use this before work and mid shift I can still smell it. Could this last longer? Everything could last longer for me but this does the job.
Recommended?
I'm so glad I took a chance and bought this! The bottle has a great shape and perfect size to slip into a bag and being boxed means perfect for gift giving. It will appeal to so many people. But it's the fragrance that bowls me over. This is MY type of fragrance and it's gorgeous! I think most people would find this scent just as appealing as I do too, so totally recommended. In fact, I need to buy another one as my 11 year old has just stolen this off me!
Smooch Vixen By So…? Eau de Parfum is currently on the website on sale for £4.99. It's definitely one I would repurchase in a heart beat.