Body scrubs are AMAZING! If you love texture when it comes to body care, and enjoy the satisfaction of a quick result from a product, a body scrub ticks the list. How many products are there that can give an immediate result of softer and smoother skin? A decent body scrub will do this every time! And this is why I love them. One brand I've never used a body scrub from is LUSH. I was recently given by a friend their Rub Rub Rub Shower Scrub which retails at £13.00 for 300g and £26.00 for 665g.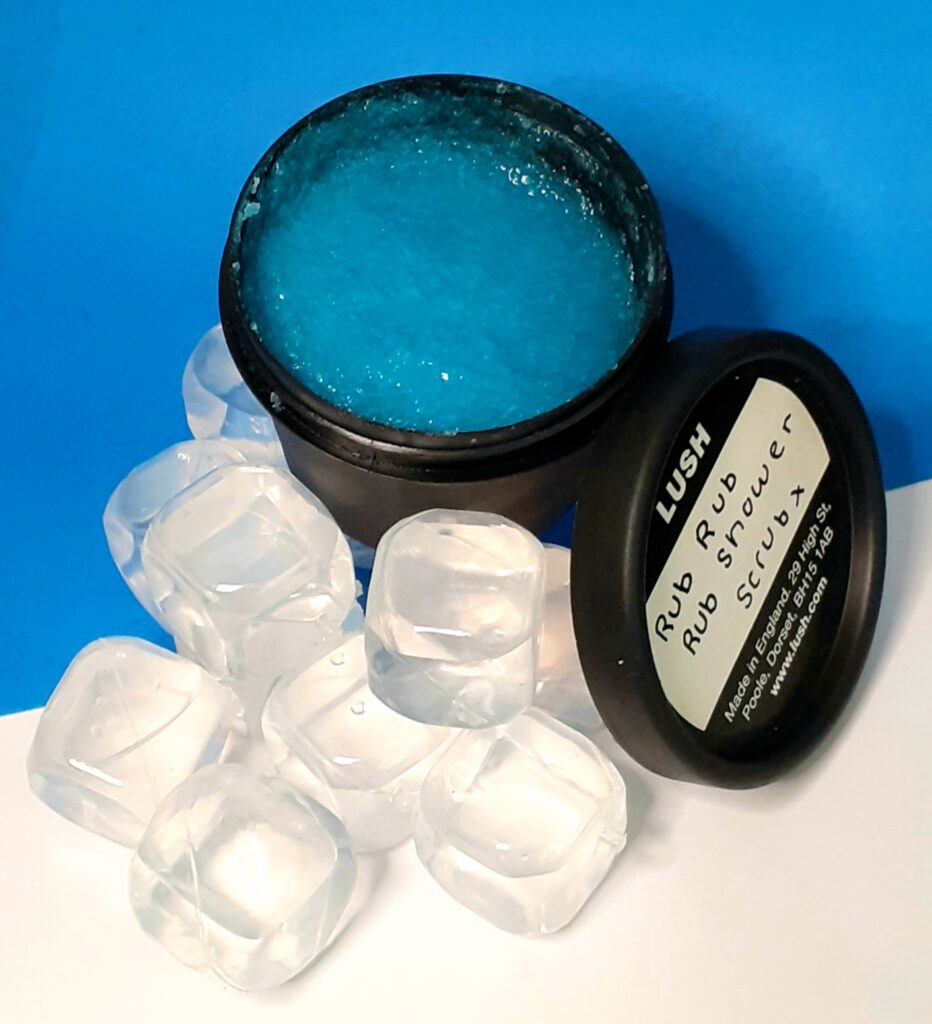 Why did I want to use this?
I've used lots of body scrubs from various brands and never used one from LUSH. I know what their bath products are like in the form of their bath bombs and bubble bars, but body scrubs? No idea. Plus, body exfoliating wise I've been very lazy and not really been doing this and this was the perfect excuse to use it and slip into my body care routine.
What is this supposed to do?
Like all scrubs, Rub Rub Rub Shower Scrub is supposed to exfoliate the skin, get rid of dead skin leaving soft and smooth skin behind. It can also be used on the hair to cleanse it (I assume to wash with it?) and has antiseptic properties.
Texture & Appearance
This is a vision! This body scrub is a beautifully vivid shade of blue, which I've never seen before from a scrub! Glistening, thanks to the salt and oil it contains. It looks textured so not smooth but almost jelly like. It's not too runny in texture. It has a decent hold to it but fluid enough to move around the skin on the body.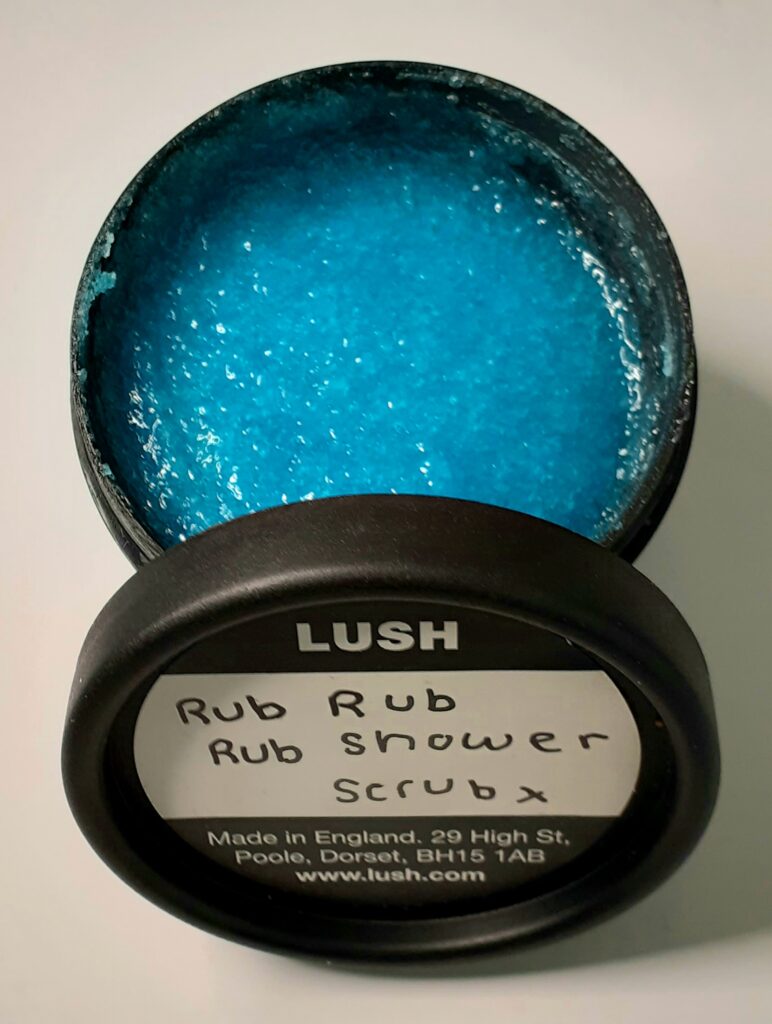 Fragrance
A very unusual floral fragrance. It's not your typical floral such as rose, but definitely a light floral. This scent has a plant like earthiness to it which makes it slightly fresh in smell along with citrus. Incredibly unusual and a tough one to describe. I think most people would like how this smells because it doesn't smell like it belongs to a particular scent family e.g fruit, sweet inspired, true floral etc. I've never smelt anything like this before because it's so unique.
On the body
I applied this to damp skin while I was in the shower. What I loved about the exfoliation of Rub Rub Rub Shower Scrub was the salt pieces in this were the right size. Not too small that they barely tickled my skin and not too big where they ripped it apart. In the words of Goldilocks 'it was just right!'. On the skin it had a light and subtle foaming action and the fragrance was just to die for! It wasn't too strong but it's so refreshing it really added to the experience.
My skin felt so soft and smooth during and after using this scrub and once out my skin was lightly fragranced with it's scent. The only thing that was negative, and this is due to my skin, was certain areas of my skin didn't like this. A small area of my stomach has been irritated, itchy and sore for a few weeks now and adding this on top of it made me regret it! But that's my fault as I should have known better to avoid that area.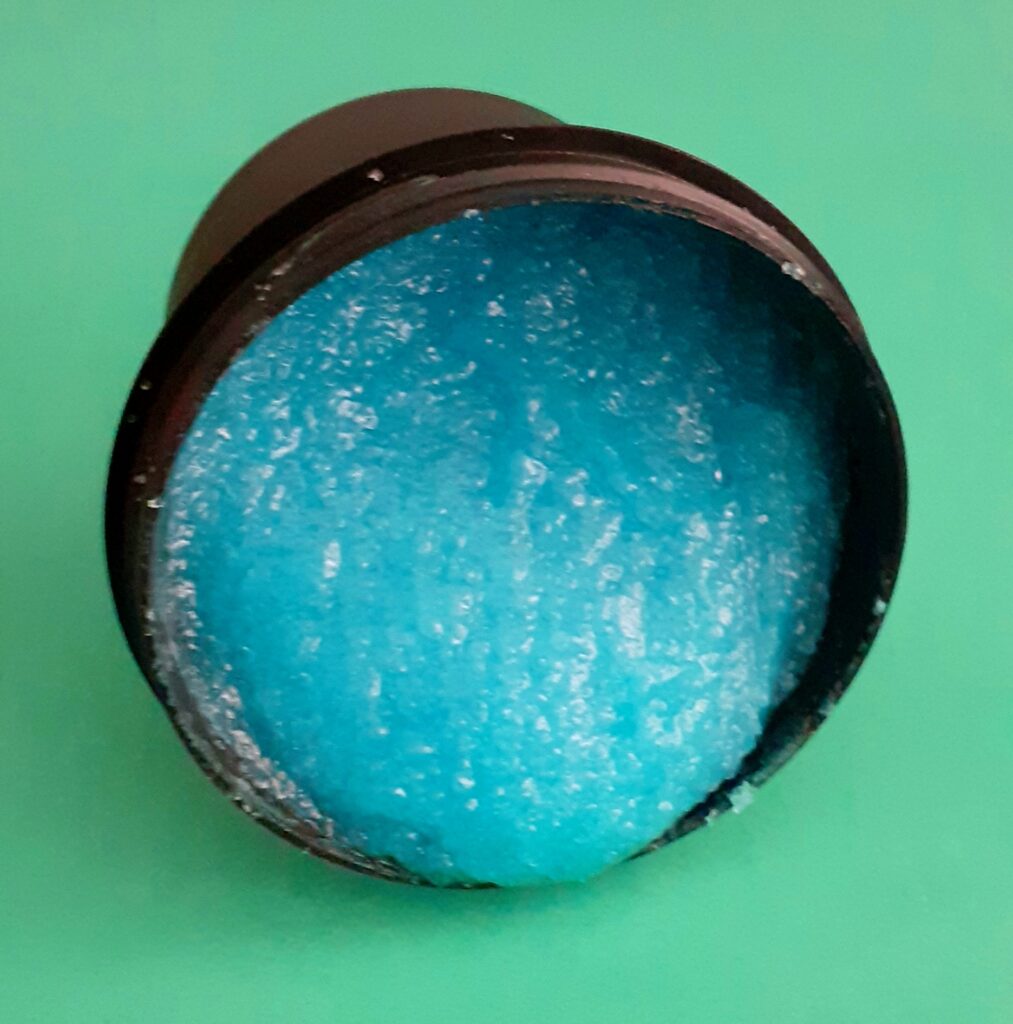 Recommended?
Rub Rub Rub Shower Scrub by LUSH was a joy to use. I like using products that are very different to what I've used before and this is one of them. From the colour of this (which was fun and striking), to the texture, the fragrance and exfoliation…this was a winner for me! LOVED IT! And highly recommended (if budget allows it it's not cheap!). The only warning I would give is avoid or use with caution if your skin is sensitive or irritated. Other than that, ENJOY!