The recent heatwave in the UK KILLED ME! Just when I was ready to enjoy the start of the Autumn season the UK delivered blistering heat consistently hitting 27 and above degrees! Have I enjoyed it? No! And neither has my skin. Even though I walked around with a constantly wet face, I was worried about hydration and the general condition of my skin. Easiest and quickest thing for me to do was use a mask, so I dug out Garnier SkinActive's Pure Charcoal Black Tissue Mask.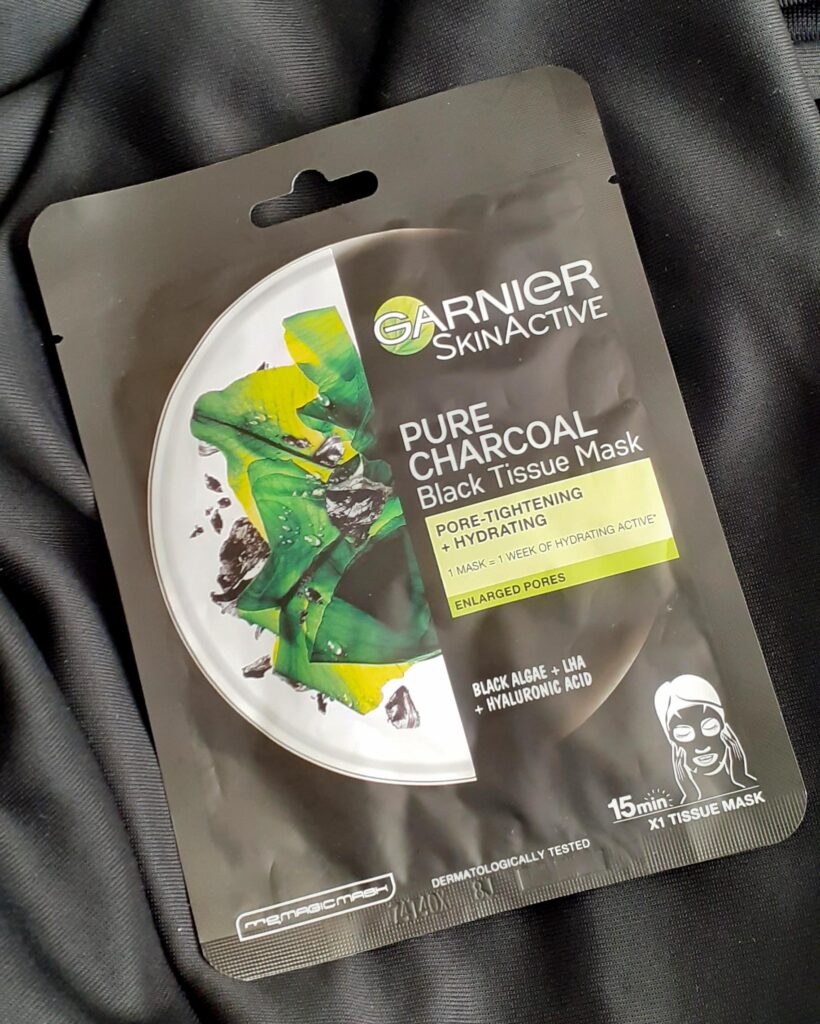 Why did I use this?
My skin feels all over the place at the moment. The heat made me spotty and a little oily and just looking and feeling a bit rubbish. So, a little quick fix pampering was needed. I wanted something hydrating, soothing and comforting on the skin and I hoped this would do the trick!
What is this supposed to do?
Garnier SkinActive's Pure Charcoal Black Tissue Mask is designed to hydrate (contains hyaluronic acid), purify and unclog pores (black algae and charcoal).
How to use
Take out of sachet, unfold and place onto clean skin for 15 minutes. Ideally follow up with other skincare products from the Garnier range.
How does it look?
The material this is made out of is typical of sheet masks. Material like, quite thick but not rigid. Holes are cut out for the nose, eyes and mouth and this mask is black in colour.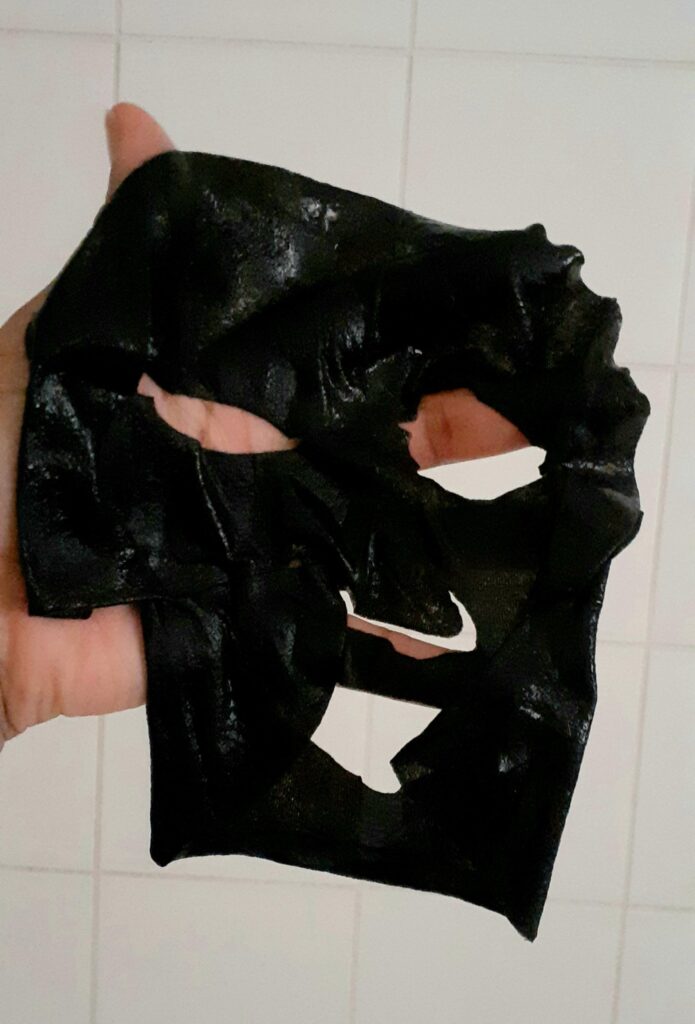 Fragrance
This was quite a fresh scent, almost verging on masculine. I'm used to masks having a floral base to it scent wise, so this was different and welcomed. Neutral, fresh, almost mineral like. Very pleasant, not strong and not distracting.
On the face
Taking this mask out of it's sachet it was saturated with solution so quite wet in feel and look. Garnier Skin Active's Pure Charcoal Black Tissue Mask was very easy to place onto my face and needed very little positioning. It sat on well, no slipping and all the various holes were big enough to provide a comfortable wear.
The first thing I noticed was how incredibly cooling this was on the face. 15 minutes felt like 5 seconds and I enjoyed this sensation on my skin a lot. The fragrance wasn't particularly noticeable.
Did I mention I felt like a bank robber wearing this? Couldn't help having a good laugh at my appearance.
After use
When I took this off some of the solution was still on my face which I patted in. It didn't look greasy but I could tell something was on it, but it soon disappeared. My skin looked and felt a little fresher and it did feel a little more hydrated. After an hour or so I felt my skin needed something else added to it to give it a little moisture top up so added a product from Glow to finish it off.
Recmmended?
Personally, I think it's hard to get a skincare tissue mask wrong. All of them should be easy and comfortable to wear. They should hydrate and provide a pampering experience. This face mask does all of the above. Did it fix particular issues or concerns of mine e.g hyperpigmentation? Spots (caused by the heat in the UK)? No. That's not what this is designed to do. But what it did do it did well. What I like about this mask is it's readily available in supermarkets and various stores on the high street or online, so easy to purchase.
At the moment, the cheapest I could find this mask was from ASDA for £2.33.