Let's talk wax melts. Wax melts come in different shapes, colours, sizes and designs. But on the whole they tend to be pieces of wax regardless of how they look. I was given a few months ago something that didn't look like wax to me, but would still deliver fragrance in the same way. And this was Crafting In The Dark's Levi 501's Jelly Wax.
Why did I use this?
I forgot I had this! It was give to me by a friend and was added to my massive pile of wax melts and left my memory. But when remembered, I was in the mood for this type of scent and interested to see how a 'jelly wax' would perform.
What is Jelly Wax?
Compared to traditional forms of wax, jelly wax is designed to melt slower so releases fragrance slowly into the air. Cleaning up wax melt warmers/burners is easier and quicker. Once cold, it can be peeled out ready to change wax melts if and when needed.
How does this look?
It looks solid. A stunning shade of blue with the jelly wax looking almost molten. It reminds me of a beautiful looking wax pool that shimmers and has different shades of of the same colour giving it an almost jewel like effect. But it's not. The texture is definitely jelly like, soft, shiny and totally smooth.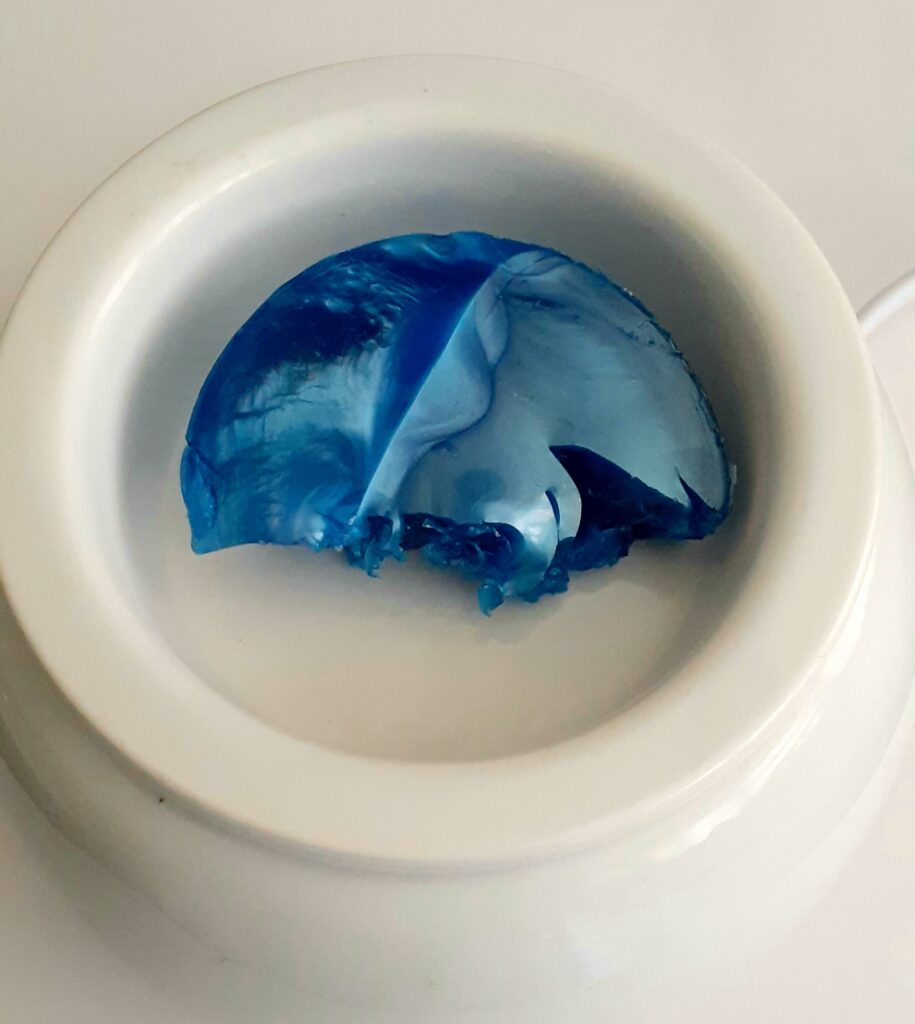 Fragrance
Crafting I The Dark's Levi 501's Jelly Wax is clean, fresh, slightly marine like, hint of sweetness and cooling. This has a masculine feel to it but strangely enough still quite neutral. A very relaxing fragrance and could easily sit in the laundry family scent wise.
In melt
I used half of the jelly wax to melt. It took more time to melt than a traditional wax melt. Rather than it creating a wax pool of sorts, it did produce a pattern which was very interesting! Almost scale like, reptilian, which I enjoyed watching. Despite it behaving differently, it threw out fragrance like a normal wax melt and made my hallway smell really good.
Strength & Longevity
Strength for this is a medium. It wasn't a subtle scent but not overpowering either. I had this melting for a good number of hours and the fragrance remained the same. But I did change it before the fragrance became less because I wanted a change. So longevity for how long I used this for was great.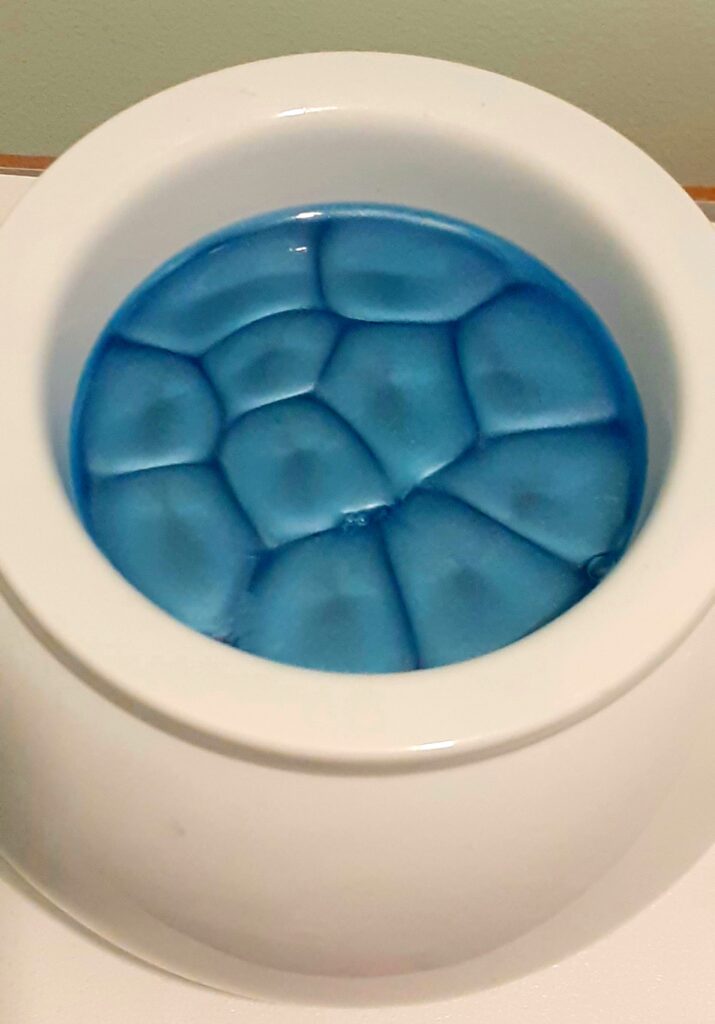 Clean up
The is was the satisfying bit! As soon as this completely cooled down it became a solid again and I could literally PEEL this away from my wax warmer dish! Easy, quick, quite therapeutic and fun.
Recommended?
Crafting In The Dark's Levi 501's Jelly Wax is a great scented piece of wax. The fragrance itself will be loved by anyone who who likes clean fragrances. BUT the pool it created and the clean up makes me want to try out jelly wax more! For these two things alone (and of course the scent!) I would definitely recommend trying this out. It's something different but still delivers in fragrance, so perfect for any wax melt fan!
If the idea of Crafting In The Dark's Jelly Wax interests you, they are available on their website and come in various sizes (and fragrances) starting from 45g at £2.50 each.