I'm trying sooo hard not to make unnecessary purchases when it comes to body and skincare products. I haven't been awful but I know I could resist splashing the cash so much more! But if I made no purchases at all, especially bargain ones, I wouldn't be me. Recently I caved and bought a bottle or 3 (some are gifts!) of Maui Moisture's Coconut Coffee Body Scrub & Wash. Bought from Home Bargains, at a cost of 99p each for 577ml.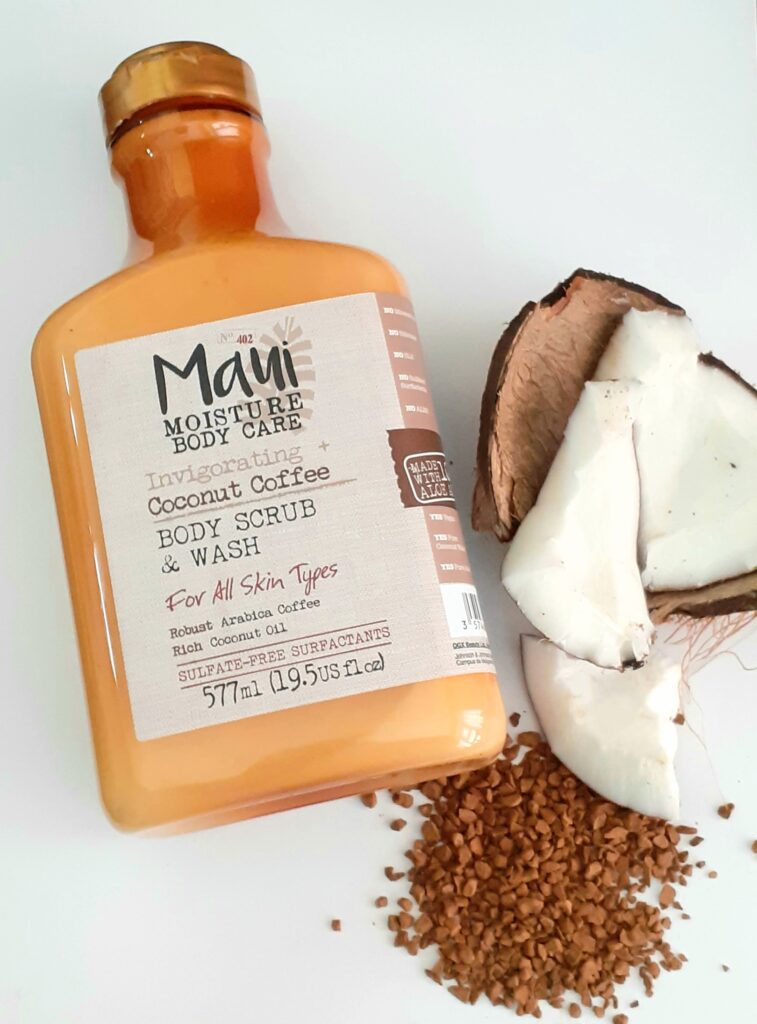 Why did I buy this?
Three reasons in the following order… the brand, the cost and the size! This is not a cheap brand, so the price and size was brilliant! And I've tried products from this range before but not for the bath or shower, so I wanted to see what this was like.
What is this?
This is designed to gently exfoilate the skin, while hydrating it and making the skin on the body look more healthy.
How to use
Create a lather by massaging all over the body and then rinse.
Texture
White in colour and looks very much like a body lotion. Smooth, but you can see some very small white coloured particles in this. Although it does look like a body lotion (except for the bits!), it feels slightly gel like.
Fragrance
When I first smelt this I didn't now whether I liked the fragrance or not. It smells like sweetened creamy coconut with the slight hint of coffee but nothing too obvious, as it's quite tropical and has an almost vanilla like element in the scent.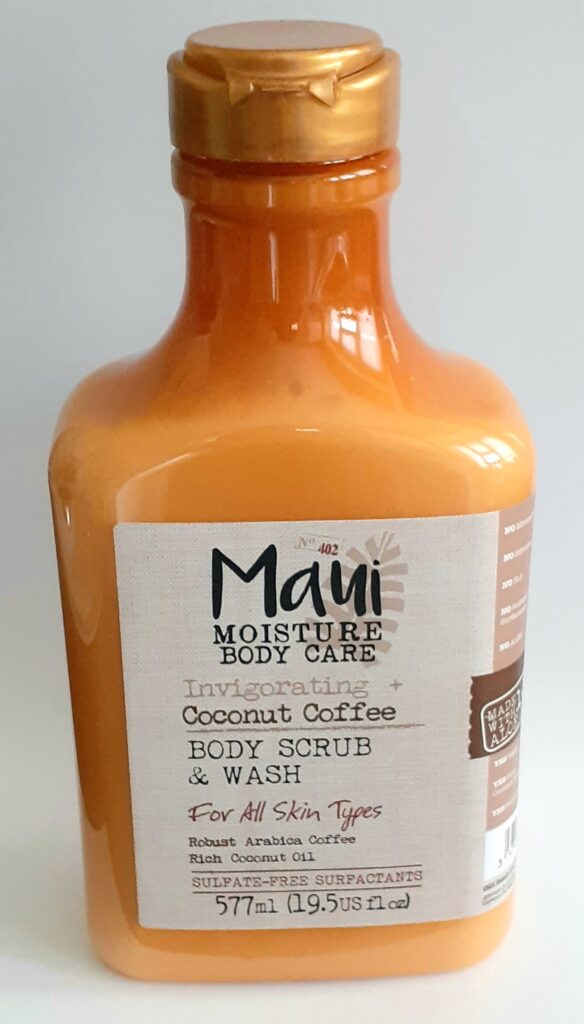 In the shower
The first few times I used this I treated it like a traditional body scrub. I rubbed it into damp skin with my hands and it was a total fail! So instead I added it onto a sponge as I would with any body wash, and this was when it performed so much better. On the sponge it created a creamy lather rather than airy bubbles. It was very nice on the skin, quite luxurious and overall an enjoyable texture.
The scrub particles were there. Small in size and very few in this product. I didn't feel like it exfoliated my skin because there weren't enough particles in it. It almost 'tickled' my skin but gave no physical benefits.
Fragrance was there while I was using this and I found it to be pleasant. Despite my initial thoughts, I found the more I used this the more I liked it. Quite a comforting scent overall and not too strong.
My skin after use felt quite fresh, clean and not dried out. I've been suffering from itchy patches of skin since the weather has been warmer and this body wash has caused no issues.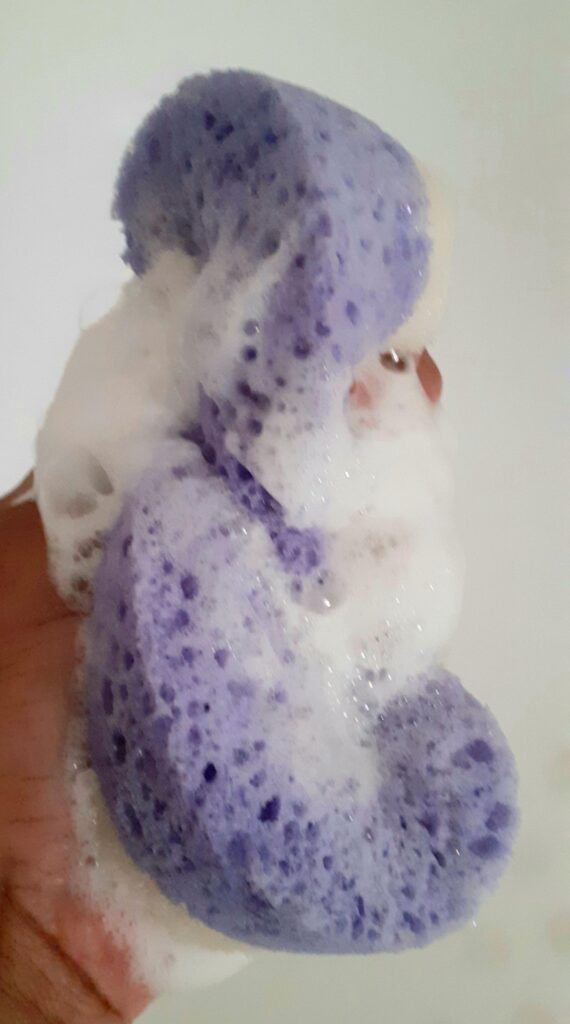 My Issues
When I went to purchase this I already had some mis-givings. How could something be an effective body wash AND scrub? And in my opinion this isn't. It's a great body wash. Everything you want from something you wash your body with this will do it and a little bit more. But a scrub? Nope! I sort of feel as if the scrub part of this is gimmicky and to makes it a bit different, but it's not a scrub.
Recommended?
The more I've used this the more I like it. It's a bit different in my opinion to other body washes on the market but just as easy to use and effective in the job of cleaning the skin. Fragrance and texture is thumbs up. Non drying formula, all good points and what you should get as standard. The size is great and if you grab it for 99p that's brilliant value because the brand of Maui as already mentioned, isn't the cheapest out there! But I wouldn't recommended this if you're looking for a traditional body scrub, it just won't cut it.