It's Christmas Eve tomorrow. Seeing people shop till they drop even today doesn't surprise me. It's called working in retail, you see it all! Am I a last minute shopping kind of girl? Nope. When I was younger, occasionally, but not anymore. I like to plan, prepare and execute the act of gift giving well before the event. So, I try to pick up things months before when they are on special offer, pop them away and bring them out closer to a birthday or Christmas. And this is what I did for 2 out of the 3 gifts below.
Candle & Salt Rock Tea Light Holder
Both of these were purchased from Home Bargains and these will be given to my neighbour. I bought these because I know my neighbour is house proud, and loves to use things in her home to create fragrances e.g oils and wax melts. And I know she's very particular when it comes to how things look so I thought the tea light holder would make this a killer gift combo! This was a purchase I made a week or so ago. Not planned, but I saw them and my neighbour just came to mind so I grabbed them. Candle £2.49, tea light holder £1.49. Total cost: £3.98.
Bath Fizzer, Mud Face Mask & Body Mist
All of my friend's are people who love a bit of pampering, nice scents and look forward to unwinding. I thought this would make a great and inexpensive pamper present. Mud Mask (Home Bargains) 49p, NSPA Body Mist (reduced to 79p from ASDA) and I Heart Revolution Bath Fizzer from Superdrug (was half price and on a 3 for 2) £1.16. Total: £2.44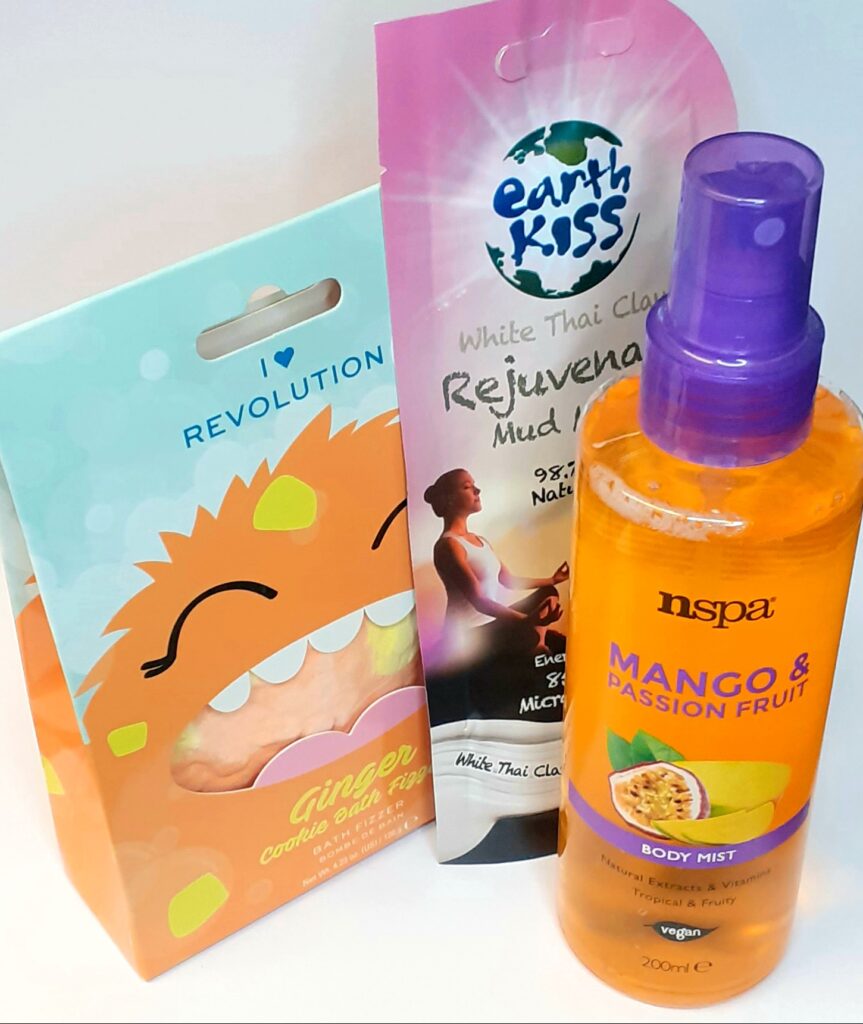 Bath Fizzer, Under Eye Patches & Body Mist
Another gift for a friend, and someone I work with. Trust me, I know she works hard! Early mornings, late nights, THAT'S why I popped in the under eye patches to help soothe and revitalise her eye area. The bath fizzer is fun and I think is a good addition to a bath time routine. And the body mist because I adore this one, it's gorgeous in scent and I think she would appreciate and use it. Skin Republic Eye Patches (were half price) £2.99. I Heart Revolution Bath Fizzer from Superdrug (half price and 3 for 2) £1.16 and Superdrug's Bloom Body Mist 99p. Total Cost: £5.15.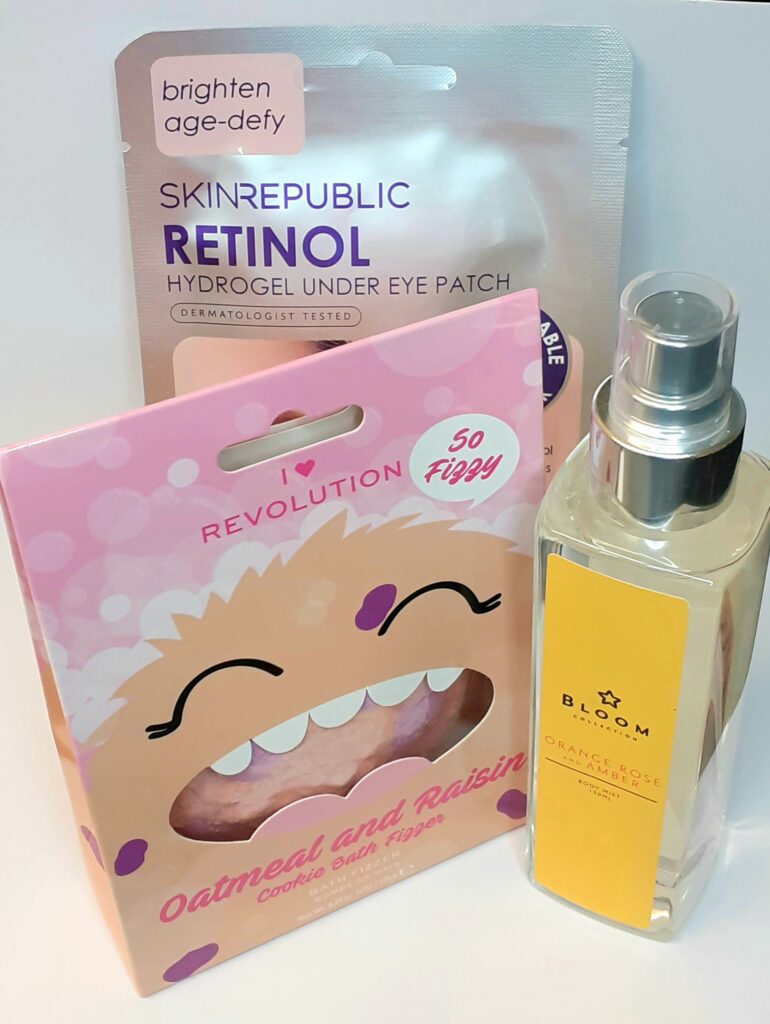 So as you can see, these three different Christmas gifts are not the biggest and flashiest, and definitely not the most expensive. But it just shows that you don't need to give a huge amount of 'stuff' to show some form of appreciation or thought for someone.
For all of you who are super last minute when it comes to buying gifts e.g running down the aisles on Christmas Eve at 8am, I will not judge you but I will pray for you! Best of luck, and please don't kill yourself or your credit score in the process.