I was expecting to welcome Autumn with open arms this September. Nope! Currently sat in my own pool of sweat with the sun blazing through the window and feeling thankful I had time to apply sun cream on my children. What went wrong? I LOVE Autumn and I am very VERY disappointed it's not loving me back right now. So I decided to give in and keep in the Summer mood with a change of body fragrance. Thinking of this season I thought of energy and freshness, I decided to use Superdrug's Bloom Orange, Rose & Amber Body Mist. Usual price £1.49, I got this for 99p earlier in the year.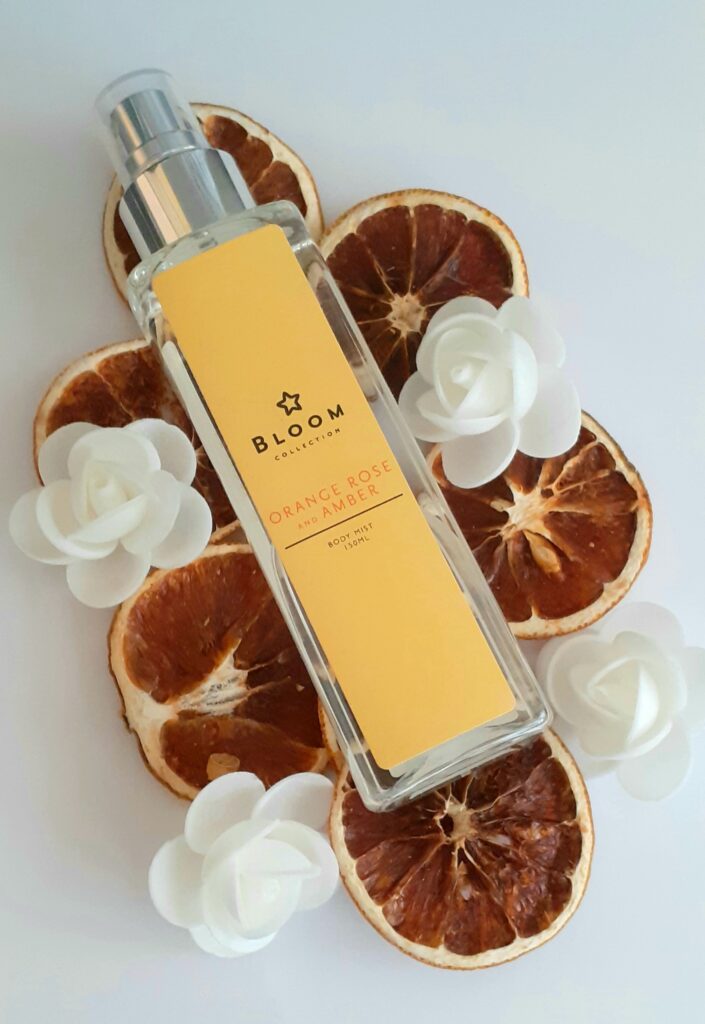 Why did I grab this?
Sometimes using the same fragrance day in day out is boring! Since I am a regular user of body mists, I have lots of different ones at my disposal. This one I decided to try because yes I was bored, but because the name of this made me hope for something zesty, Summery and uplifting.
Packaging.
Tall, thin, rectangular clear plastic bottle with a spray top dispenser with lid. It really isn't anything special but bare in mind how much this costs, what more would I expect? What does make this less bland in such a simple way is the pop of creamy orange colour from the front label. Basic in appearance, but very clean in look which I do find quite appealing.
Fragrance.
Sometimes I read scent descriptions online sometimes I don't. More than likely I do and forget what it says which is maybe the case with this one. What I thought this would be is totally different to what it is, which is actually a good thing. I don't find this zesty, citrusy or orange like. What I get is a little sweetness, white, light floral notes keeping it fresh and quite youthful. Then warmth and depth from some musky elements (probably the amber and other incense like fragrance/s). It's a brilliant scent and I really enjoy it. And strangely enough when I sprayed it it made me think of Autumn! I just can't give that season up can I?
Strength & Longevity.
Strength is an odd one with this body mist. First time I sprayed this of course I could smell it but it was very light. Then it sort of developed a little strength wise. I would still say this is light though. It's not a heavy scent. And if used during warmer and brighter times to be honest it could be too heady and strong. As per usual I could have had this a bit stronger but then you run the risk of this being overkill. Longevity is decent. It's noticeable for a few hours but me being me I would need to reapply after that.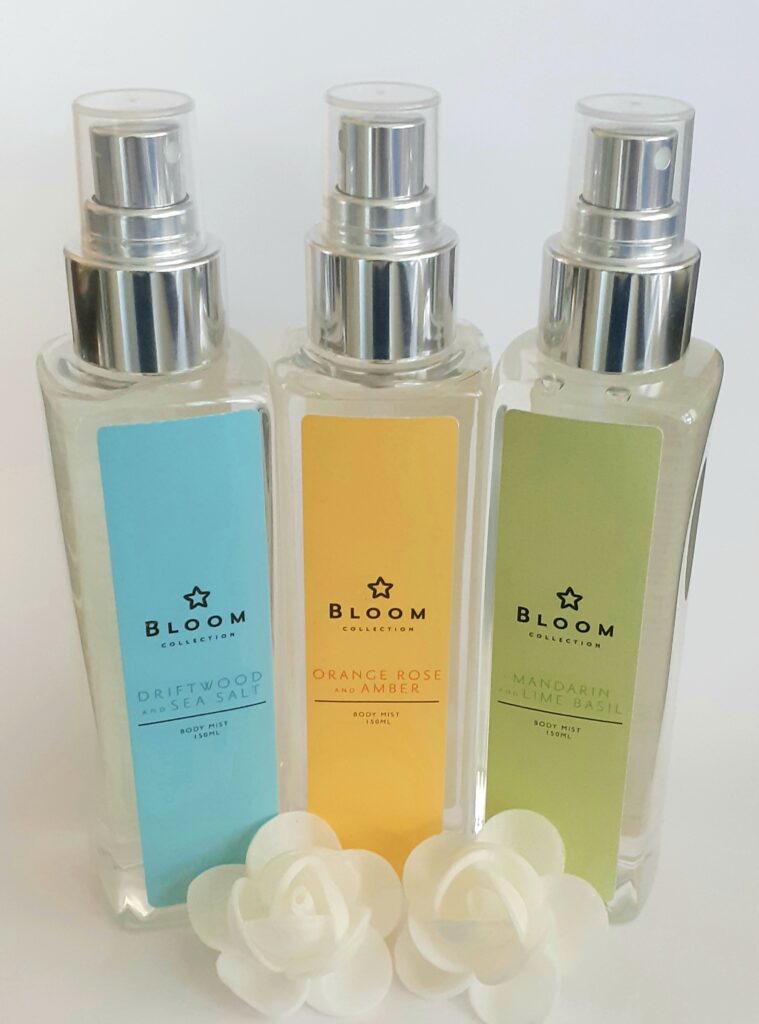 Recommended?
I actually really like this scent and so glad it wasn't what I thought it would be initially. It's unusual, it's warming and relaxing but energising and quite fresh all at the same time. If there ever was a scent you could take through from Summer to Autumn it definitely is this one, as it contains elements that transfer well from one season to another.
Considering the elements this contains you would think it would be overpowering, but far from it. Very natural, as if the scent was meant to be there. So of course this is recommended if the scent I've described tickles your nose and you want a delicate fragrance. It's super affordable, and please don't expect something costing less than £1.50 to last 24hrs because it just won't! If the scent disappears reapply it's cheap enough. Good quality, good price and great scent! Visit instore for this fragrance fix of grab yours online here.