Why do so many of us love a bath? We don't have them just to clean our bodies but we use them as a form of relaxation. You can lie there and scroll through your phone, drink a glass of wine or even read a book. Whatever you choose to do, what do you put into the bath to add to this experience? I love to use lots of different things including bath bombs. I recently decided to use LUSH's Snow Dragon Bath Bomb I bought in their Boxing Day Sale. This originally was £3.50 and then went down to £1.75.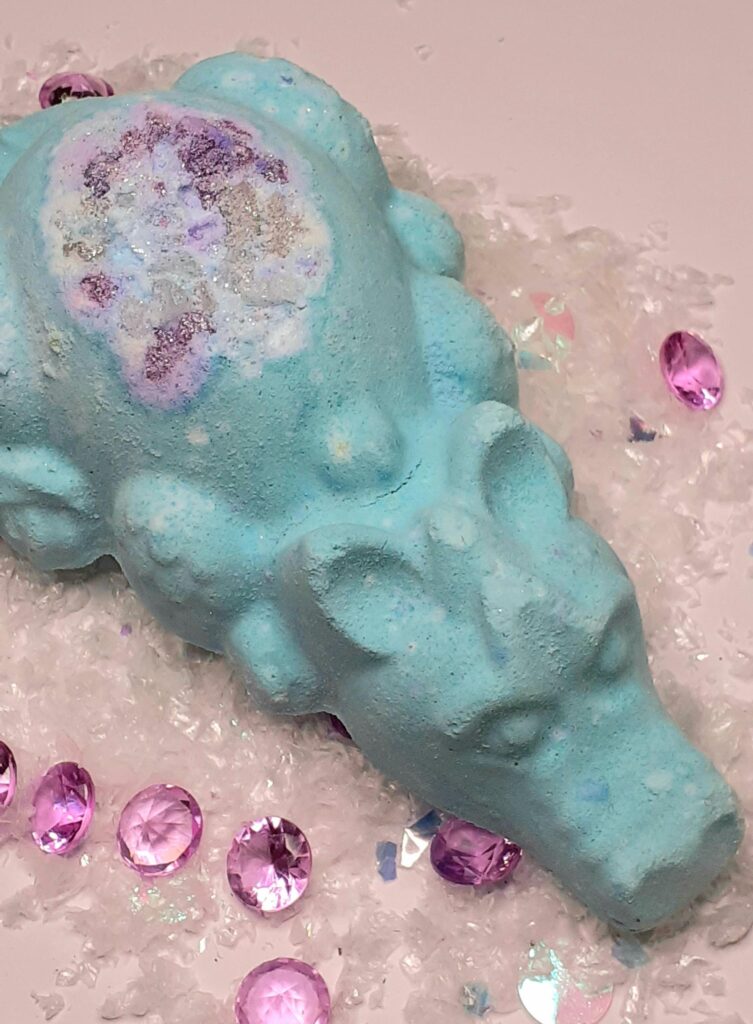 Why did I use this?
One thing LUSH do perfectly is create bath bombs that visually are very appealing, including this one. It just took my fancy one evening so in the bath it went!
How does it look?
Imagine a dragon laying flat on it's belly with it's tail curved round it's body, almost in a sleeping position. This is how this bath bomb is shaped. The details are there, it's easy to see what it is and the fact it's blue in colour makes it very striking. The addition of crystal like pieces on the top of this bath bomb makes it look even more special.
Fragrance
Snow Dragon Bath Bomb has a slight citrusy scent to it. It's slightly sweet but fresh and zingy. This is one of those fragrances most people would like and enjoy because it's not too specific and unusual in scent.
In the bath
I put this in an already filled bath and it sank straight to the bottom straight away. It started to fizz a little and release colour and it came up to the surface of the water. I was hoping there would be some form of bath art going on, some movement, hidden colour. No, none of that. Snow Dragon Bath Bomb turned the clear water into a pale blue shade, fizzed a little, no foam and disappeared. It was pleasant enough to look at but it didn't bowl me over.
The fragrance was there while I was in the bath and lasted quite a while after. There was still that citrusy element to it but it smelt more chalky once in the water.
In the bath my experience was fine and reasonably relaxing. I didn't feel it was a particularly great bath with Snow Dragon Bath Bomb in it but it wasn't bad. No negative reactions on my skin but nothing positive either.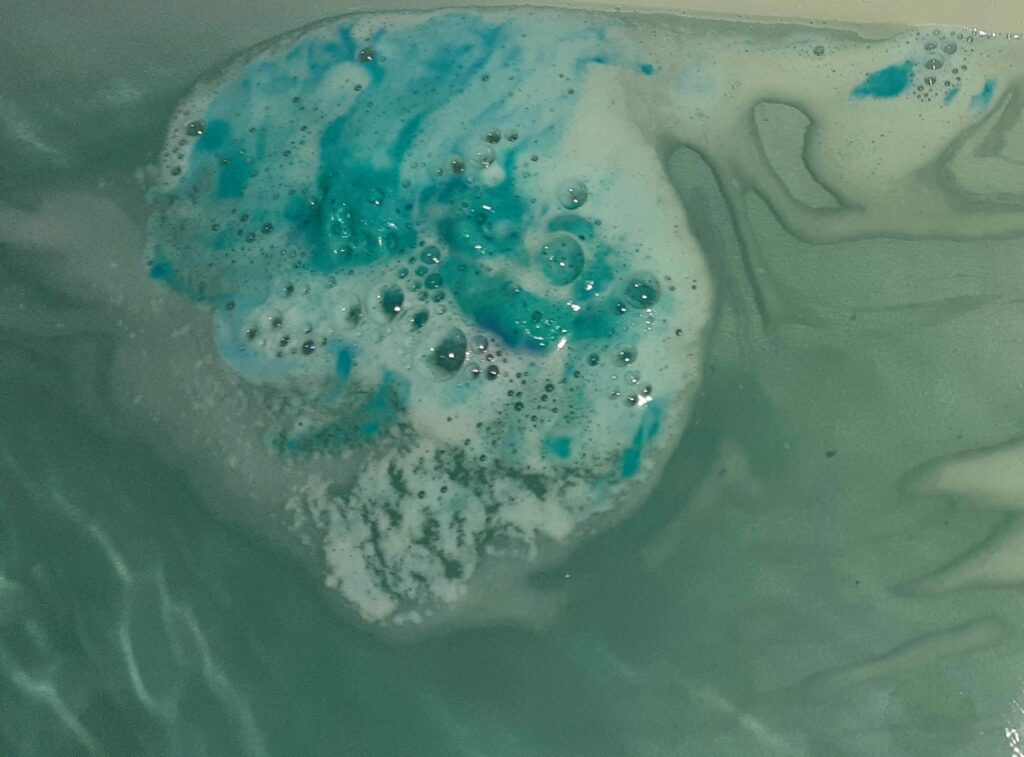 Would I buy this again?
For the price I paid, how it looks and the bath it created was ok, I would but for a friend. I wouldn't repeat purchase this because it didn't stand out enough to go in for another buy. But for friends who like bath bombs and baths in general, I think what I paid was good and even full price a more affordable bath bomb from LUSH. So this was decent, but not exceptional.