The fragrance industry is a massive one. I have no idea how much money it makes or how many fragrance products gets sold every year, but it must run into it's millions. I'm not surprised, because the majority of human beings love to use fragrance and like to give it as gifts too. I'm a bit of a fragrance junkie, and one of the fragrances I currently have on rotation is Revolution Beauty's Creative Eau de Toilette. I bought this from ASOS last year during a sale. It was down from £10.00 to £6.70.
Why did I buy this?
I normally stick with body mists because they are affordable and good quality ones are easy to pick up from anywhere. But I grabbed Revolution Beauty's Creative Eau de Toilette because of the price, reviews on the website and how it looks. I've bought and used products from this brand before but never a fragrance product. At the cost I paid I thought it was a budget friendly way of trying this out with nothing to lose.
Packaging
100ml of fragrance comes in quite a chunky, faceted, leopard printed glass bottle. Copper coloured detailing with faux crystal lid. This eau de toilette comes boxed and mirrors the print from the bottle but with added splashes of pink. You will either love or hate how this is looks but I personally love it! I think it's fun, stands out and is patterned in a way that always slips into a fashion trend at some point of time.
The Fragrance
This is a floral based fragrance which smells more white floral to me. It's quite light, not heavy and very Spring like. The smallest amount of woody notes are present and overall this has quite a pretty, sweet, young, uplifting scent and feel to it.
Strength & Longevity
Strength is a medium. It's not heavy and powerful but it is there. Personally I could have this turned up a notch, but my hay fever right now is thankfully this isn't stronger. Longevity is fair. The fragrance isn't a punchy floral so I don't expect it to be strong and everlasting. It does it's job and when I need a bigger hit and the fragrance is lessening I apply more.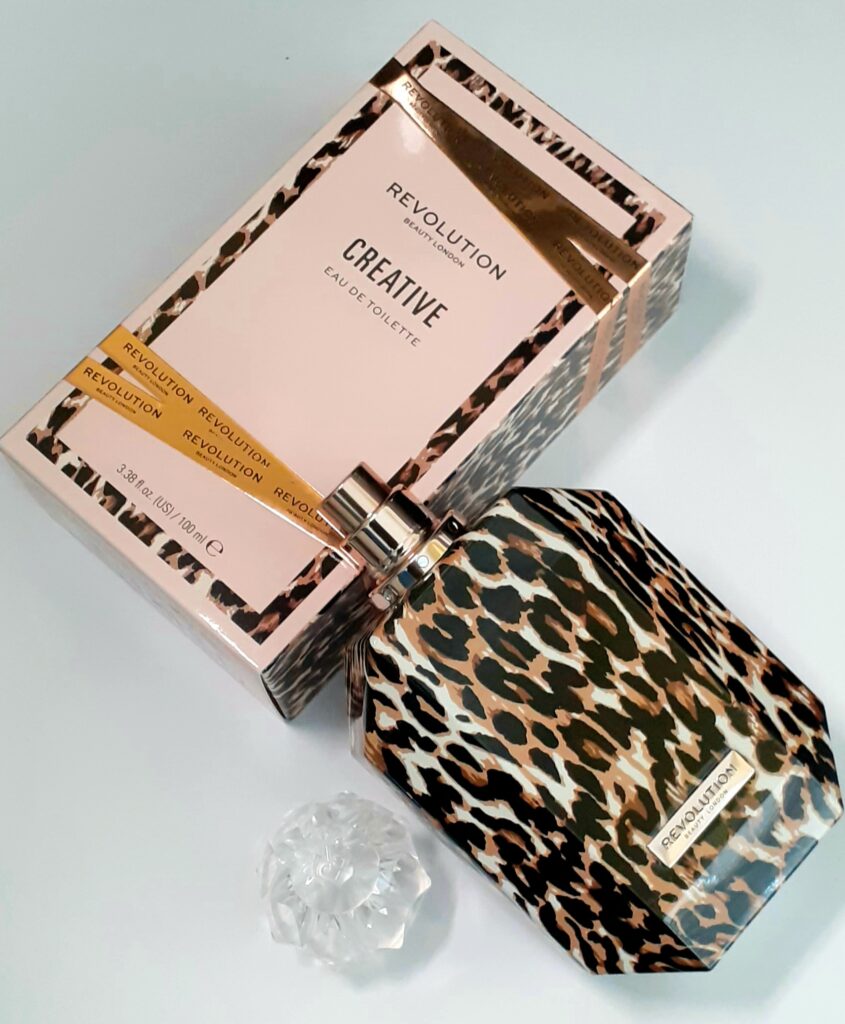 Recommended?
Personally, I like this fragrance. I like how this smells, I love the packaging and how much I paid was really good. I've noticed my 11 year old daughter is quite fond of this too and I can see why. Different ages would like this scent, and I would be happy to buy this for my daughter or someone much older. To make this perfect, for me, I would like it slightly stronger and last longer, but it wouldn't stop me buying this again.
You can buy this direct from Revolution Beauty (currently £12.00).